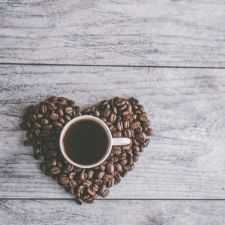 Coffee Room
Discuss anything here - everything that you wish to discuss with fellow engineers.
12914 Members
Join this group to post and comment.
What Salary Package + Savings Are Required To Be Considered Into 'Middle Class'?
What package should an engineer have to be considered a middle class man or a bit up in this section. I know, not just the package matters, the overall savings do matter a lot. So, the question becomes, what an engineer should have in its bucket (Rupees) and what should be the monthly earning in order to live a normal life? Could an engineer earning 50K per month with an experience of 5 years having a bank balance of 10 lacs live up to this section?
First of all, I liked your question 😀 . I've changed the title a bit and moved it to Cafe section because this certainly isn't a debate topic.
As far as I know, there's no defined income limit for the 'middle class'; and frankly speaking you should not bother about it at all. Do your income and savings make up for your needs and lifestyle? If yes, stop bothering. You are already living a normal life.
Just for the records sake, earning 50K/month is more than enough if you are yet to start a family and not living in a metro city. You should be able to save and invest from your income as well. But how much you save and invest will totally be decided by your 'needs'.
I'd strongly recommend that instead of keeping the money with the bank; you should consider investing it. With that done; you are all set to live a normal life.
I think this discussion is interesting and I look forward to responses from
@Harshad Italiya
,
@Anoop Kumar
,
@Anil Jain
,
@Ambarish Ganesh
and my all time favourite
@A.V.Ramani
sir.
It is the attitude that seems to define 'middle class', not salaries or income. Most are well educated, in white collar jobs, academics, professionals and such. The (middle class?) South Indian paper,'The Hindu' carried an item on this titled 'Being middle class in India' based on a survey. Personal preferences appear different from external assessment of this appellation.
Interestingly different countries seem to have different views on what constitutes middle class.
https://www.thehindu.com/opinion/op-ed/being-middle-class-in-india/article6673580.ece
Ultimately it is a label. Earlier certain castes used to be identified with this classification. This is blurring in modern times. There are rural and urban differences in perception as well.
What is 'normal life'? Each has to define one's own. Speaking about myself, my life would be considered to be 'stick-in-the-mud' by many. I avoid travel, do mundane things like gardening, reading and such and have negligible social activities. Still am considered as an urban middle class.
My wife and I were calculating what is really the minimum money needed for a senior pair to live comfortably in Bangalore. Surprisingly food does not require much. If one avoids eating out in fancy places, Rs.10,000/month covers all including milk, coffee and such. Rs.3000 covers utilities. Another Rs.3000 for maids, the occasional gardener for heavy work and neighborhood maintenance. Toiletries, clothes wash and dish wash supplies, floor cleaning supplies, ironing and dry cleaning add about Rs.2500. Rs.1500 covers occasional splurges on bought out sweets/chocolates.
Rs. 20000 should therefore be ample. It is assumed that there is a rent free accommodation and that personal transport is excluded from this exercise.
The above exercise was done to find out how to remove our maintenance out of the children's responsibilities.
Big question, what if there is a major health issue?
This is where a nest egg is needed.
How much is enough - Probably there is no LIMIT !!!
Boy, you asked a question which may not have a single answer. Salary package and savings depends on what's your capacity of spending and on what, more than that what is the conditions around you that are making your expenditure list.

Take an example, One middle class who earns 75K INR @ Delhi. His 10-20 K may go in house rent (Depending on locality. if he doesn't own a house, and believe me owning a house in metro is not easy), 10 K for house holds and grocery; 3 - 5 K for transportation; 10 K on your wife and kid (considering that MOST of the guys / gals gets married once they reach 5 yr experience in job); 25-30 K for House loan EMI.... so you will be left with nothing.

However, if you will see above example, you are doing a good enough investment and paying for Home loan EMI which you should consider as savings.

In nutshell... if you are married, consider atleast 50K for a comfortable living and another 10-20 K for savings.
Middle class is very vague term and depends on each person's view.
Some think able to have car, wearing expensive
For me a middle class people fall in category who can
Can manage enough buffer of money to handle any unexpected situation. let say 3-4 Lakhs.
A better future to next generation - Able to afford choice of school and full-fill the desire of their children.
Able to provide good quality of food and lifestyle. Let say can afford to go choice of restaurant, can by expensive cloths.
---- this list is long.
If I simplify, I can say that
a middle class person is the one who able to afford choice of food, medical bills, and daily expenses to their family
to
a somewhat a person who able to afford luxury but can't donate INR. 25K-50K money to charity even if they wanted to because it will break the balance
somewhere
.
Now, is 50K suffient:
@Anil Jain
already answered. This is enough salary for non-luxurious life with 10K saving.
If you are in job for more than 5 year you will see the following trend.
let say you were able to live comfortable with enjoyment at salary of X, now after a couple of years your salary increased to 2x-3x but still your saving are not that much. Problem here we start increasing our expenses on luxury.
There are few tips to handle this:
Invest your increment in salary.
Review the year, where you did you spend unnecessary.
TLDR, 50K is sufficient. Keep eye on expenses.