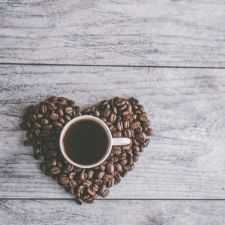 Coffee Room
Discuss anything here - everything that you wish to discuss with fellow engineers.
12921 Members
Join this group to post and comment.
What People want From CE?
I had observed one thing that people are going to join this CE..... whats the big reason behind that then i come to know that mostly people want to take project for their final semester or to search for Seminar topics and some are to find training..... when they got anything form here then becomes inactive again.....

I have one idea that why not we start something like consultancy in which we are going to help students which want to do project in some organization.... suppose my one friend have Electronics company here in Gujarat then he can give project name and also able to guide someone throughout his project so looks like this some person come to CE and via CE he come to me then i can help him/her by this CE is also get popularized and there are many who are at good post in some company if they have no problem then they also join us to help out.... this is just a Idea.


HallMark
We want that people take part actively here..
well said Godfather....this was the major issue that we discussed CE Meet @ Mumbai... :smile:
even Biggie (Big_K) came up with the same solution....but since establishing CE stores... might take some time...... from where they can download these Project,Papers etc...content from there.....
Its true that most of CE's traffic is students searching for (ready made) project ideas and even the seminar topics. CE is a place where they can get help.

We have been thinking about lots of ideas lately. Now is the time we should pick one or two and get them implemented. Any ideas you have?
So basically what is our Plan....?? I will be there for help...
I had started Two Threads for the Same Reason.
What I think is if anyone needs a project,we should upload some ready codes for some simple and common project ideas and ask that person to modify that code and post modified code if he wishes to do so..For example if anyone wants to do project for chat application,then instead of uploading complete code we can upload major part of this project like the basic text communication between two computers.
But it will not be useful for all the projects.
Actually I was thinking that we should give some targets for those people who want project and after they achieve those targets,make them compulsory to upload the code.But I don know how can we force them to upload new code.
Yes i want to Start some DIY projects soon
Thats good GF.
You are rocking buddy.
Actually i got a Blog in which they are giving Readymade kit and also guide for the projects.. we can start our own also.

What you think CEans!! ??
But here we dont give the Spoon feed.. just a Overview..
[Spam]
Hmmm.....What do I want from CE???....hmmmm...let me see.....
$3,000,000 per annum
6 weeks paid holiday/year
A 10 acre farmhouse
10,000 square feet Villa
A mansion on a personal Island
2 company cars. One Sport say Ferrari/Porsche/Lamborghini and one luxury say Jaguar/Rolls etc
Private Jet with all luxuries installed
Similarly a Yacht
That would be all I think.
And yes, all these things for all Mods. What say Ash, Gohm, Mayur and Maro?
[Spam]
I hop they will get these all from here 😉