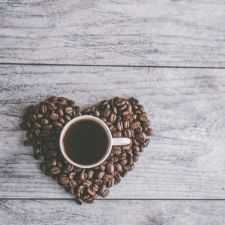 Coffee Room
Discuss anything here - everything that you wish to discuss with fellow engineers.
12758 Members
Join this group to post and comment.
What linux would you reccomend me?
For many reasons, I want to switch my computer to linux. I saw there are different types, which one would you recommend me? I 'm interested on a version on which I will have more programs available.
there r so many distros available....u could use fedora 6 or 7(i love them) , suse too is excellent,and there r many others....u need not worry as u can install any distro and modify and upgrade it free of cost to match any other distro....so u can just chill
If you are new to Linux, go with Ubuntu or any flavor of ubuntu (kubuntu, edubuntu, xubuntu etc.). To the best of my knowledge, it comes with all the regular productivity software pre-installed.
Check out this website -
www.ubuntu.com
-The Big K-
Switching to linux?? u'll love it. There are many distros available of course. As biggie said if u r new to linux u could go with ubuntu. However i would say that u could go with just about any distro unless u r hyper-sensitive about the environment. I personally prefer Fedora. The Gnome Environment that it uses is very user-friendly ( 'course u could always shift to KDE later if for some odd reason u don't like it)

U did not mention any specific programs or category thereof so i am assuming the usual :
there's open office for ur publishing, presentations, etc ( if u hv used MS-office u won't hv any problem with it)
Audio and video players are pre-installed ( codecs for proprietary formats like mp3 are not pre-installed but can be easily installed once u setup ur internet connection)
Wine (Windows Emulator) is pre-installed (helpful for running important programs that require a windows platform like counter-strike😁)
(Goto "https://fedoraproject.org/" for more info)

Frankly, which distro u will eventually end up with is totally dependant on ur preferences (some actually consider it a spiritual thing😁 ). The advantage of linux ( or rather that of open source) is that u can experiment endlessly. Irrespective of which distro u finally decide to go with do make sure to join and be a regular at its forums. They r quite helpful. Keep us posted.
I have experimented with Fedora, RedHat, SuSe & kubuntu. I recommend kubuntu! I'm a KDE fan and kubuntu is the right choice for me. As abhilash41 said, you will love Linux. However you will miss the games that windows offers.
For the start I will try a knoppix live cd to familiarize with linux and then as per your advice, I will try ubuntu.
now since you are new to linux, it'll be fun to try live CDs of all possible distros. That way to get too see the various look and feels, so usually the basic 3 kinds of environments will be KDE, GNOME and XFCE.

GNOME and KDE are kinda flashy(KDE being lot more!!) and more interactive, so its a relatively heavy environment. I won't recommend newer versions of KDE(3.x+) for old hardware configuration.

XFCE, the less flashy, although very light and highly configurable. The primary intent of this interface is performance. So if you are in a look for performance in linux, you want this to end up with you 😀

Regarding distros, I would suggest to go with the one, which make hunting of installations easier. I've pretty good experience with ubuntu on that front. Usually linux gives pain when it comes to dependencies. Ubuntu alleviates much of this pain.

However, its better to have taste of all flavors before sticking to one 😀

ciao