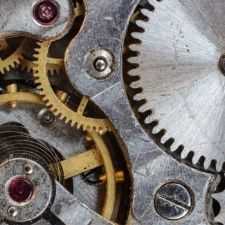 Mechanical
Community of Mechanical Engineers: Get help about everything related to mechanical engineering from fellow mechanical engineers.
780 Members
Join this group to post and comment.
What is the main problem in automobile industry?
I want to prepare new project work in my college.i want to create something new in automobile industry.so i want to know that what is main problem in automobile industry.
Lightweighting the car to reduce fuel consumption is a doable useful activity.
It's true that reducing the fuel consumption is one of the most pressing problems automobile industry is facing. In fact, the industry needs innovation in engine design very badly. 
There are other problems too, which I think need to be addressed. 
1. How to bring the cost of vehicles lower. 
The transportation is a big problem and we desperately need innovation in bringing down the cost of manufacturing the personal automobiles. 
2. How can any mode of transportation - cars, trucks, two-weelers be made faster yet safer
Faster transportation is the need of the future. Bullet trains and aeroplanes are okay, but can the speed of personal vehicles be improved? Say, can we make cars go twice as fast; but at the same time, making them 10 times safer?