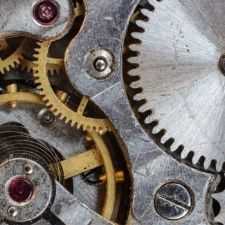 Mechanical
Community of Mechanical Engineers: Get help about everything related to mechanical engineering from fellow mechanical engineers.
803 Members
Join this group to post and comment.
What is the average salary for mechanical engineers with 2 years experience?
Mechanical engineering, one of the oldest and broadest of the engineering disciplines is amongst the favorite choices for aspirants after the completion of their senior secondary schools. There are lots of mechanical engineers passing out every year in India from various govt. and private engineering colleges. Though jobs for mechanical engineers are plenty most of them require prior experience in the industry.
If you are having 2 years of experience, then there are good chances that you'll be able to find yourself a job but anything less than 5 years of experience is still treated as an entry-level position in most of the industries.
Now, the salary depends on a number of factors:
Type of experience you have or the role in which you have worked before.
Skill sets you possess. As per payscale.com, skills like C++, ANSYS, Engineering Design, ANSYS Simulation Software and project Management strongly influences your income.
Location of your job. Salary package varies across different cities in India with companies located in cities like Vadodara offering 19% more than the national average while Hyderabad based companies pay 6% less than the national average.
Type of the industry one is applying for the job. Cars and automobile companies tend to offer a better package than the construction or Manufacturing and Distribution companies. You can find more information here.
Considering all these factors, a mechanical engineer with 2 years of experience is expected to be earning at around Rs 3 to 3.5 lacs per annum salary on an average. This is an average estimate and can vary widely depending on the above factors and also on the negotiating power of the candidate.
Is there anyone in the community working in industries as mechanical engineers? Or do you have any of your friends/relatives and have an idea of their pay package? Share them in the comments below.