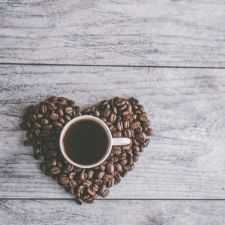 Coffee Room
Discuss anything here - everything that you wish to discuss with fellow engineers.
12921 Members
Join this group to post and comment.
What driving speed is efficient?
Hello CEans 😀

I'd like to ask, at what speeds do you all cruise at on the highway?

How do we determine which speed is the most fuel efficient for our car? E.g. on flat straight roads for my car, 90kph @ 3100 rpm is the optimal point (according to the manual).

However, what about inclined roads and corners? Can we refer to the rpm of engine?

This is related to the CE Earth Initiative thread. Though I put the question separately for better visibility 😉
That's the question I always wanted to ask. How much would be the optimal driving speed on city roads? 😁
um, cough, cough.. 70-75mph on highways...

Optimal speed for fuel economy is usually proven to be the lowest speed at the lowest rpm in the highest gear without lugging the engine. For every vehicle it will be different. So you can tell I don't go for efficiency! =)
well lighter the load more efficient in fuel,depends on the vehicle,i would drive really fast say 75-80km/hr if i am driving a beatle and 100-150km/hr if i am driving a mustang
@ Gohm
I see, lowest speed at lowest rpm in highest gear? Cool, never knew that.

I had a plan to put a mini computer in my car to measure all the car telemetry and fuel levels. But I'm a little scared that it might violate some local car regulations 😛
You can hook up an obdII scanner to the port and get real time fuel and other info if it is not a basic cel code reader. Easy as pie. The port is usually under the driver's dash.