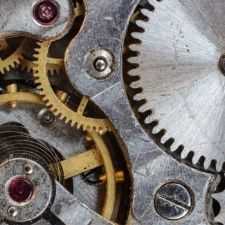 Mechanical
Community of Mechanical Engineers: Get help about everything related to mechanical engineering from fellow mechanical engineers.
777 Members
Join this group to post and comment.
What about negative automobile growth?
With the macro stabilization, the growth rate of automobiles will still rise. But the more noteworthy thing in this process is the internal differentiation of automobile enterprises. Over the low growth period of the 1980s, Ford Motor's stock price has grown for 20 years, enough to make A shares salivate from retail investors to institutions. It is Ford's soaring market share that underpins the rise in share prices. The slowdown in the industry has never meant that all enterprises must be depressed. It is the big waves that make the best companies. Today, the development of domestic automobiles is similar to that of Ford at that time. In fact, the recognition of car-making is no longer lacking, what is lacking is the stubbornness of choosing the good.
Some enterprises have a good grasp of the long-term trend, even are the proponents of the "four modernizations" of automobiles, but they have been faltering on the road of the "four modernizations". Some enterprises go out to research and check the bid, and come back frustrated to find that excellent enterprises just do what they should do, they have been unable to build their own cars, in fact, they have not done what they should do. Choosing good and stubborn, we can no longer just do what we want for the direct benefit.
But good managers should not only put forward, but also implement it. In order to produce cars of good quality, Caldwell closed the Ford New Jersey Mawa plant, which had been built for more than a year. This is Caldwell's principle, regardless of the level of the product, whether the factory is old or new. Since then, Caldwell's quality orientation has been rapidly defined throughout the company. Later, Caldwell pioneered the idea of visiting workers in factories. Because front-line workers are at the forefront of quality, and no one in the U.S. automotive industry has done that yet.