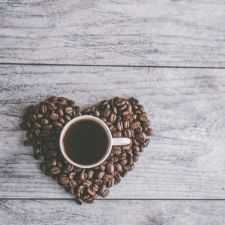 Coffee Room
Discuss anything here - everything that you wish to discuss with fellow engineers.
12916 Members
Join this group to post and comment.
Web based operating system - ideas & discussions
I'm surprised we haven't discussed the concept of Web based operating systems yet!

So here we go. I imagine a central server that hosts an operating system. We connect to the server using our PC / Electronic Gadget which fetches the necessary data from the web based OS and loads personal settings in your system. Possible huh?

But in order to operate, the electronic gadget / pc itself would need an OS! So what do you have to say about the whole WebOS thing?
Hey Biggie,
HP has come out with a similar concept like this. Its called a Thin Client. Wherein, each dumb terminal is preloaded with embedded Windows ... and all the softwares are residing on a central server. This results in -

1. lesser power consumption (green technology)
2. more control for admins (yaayyy!!)
3. cost effective and scalable solution

Or are you referring to a truly web based OS like desktoptwo.com? In which case you will still need a barebones OS and a browser.

But I guess, its more like an extension of the Software as a Service (SaaS) model, wherein users do not have to pay huge lumpsum amounts for a particular software package, but instead do a pay-per-usage payments.
Well, as long as you have a fast and reliable internet connection, and the server suffers no downtime and is protected against hackers, should be alright 😉
Well, I know that the concept has been around for sometime. Firefox creator is devoting his time to web base OS. I was wondering if it's really going to be useful. Do we have any innovative ideas about the next generation of operating system?

Engineers - let's imagine what's going to be the next OS!
For that, we would have to see what are the benefits an web based OS bring for a user/enterprise. If the benefits are not great enough, then it will never see the light of the day during implementation 😀

Some of the benefits I see are -
1. Easier administration at the system level
2. Lower license costs
3. SaaS model
4. Scalability for the organization
5. Green technology
6. Plug-n-play for all users viz., I am good to go on any terminal
7. Usability

So, the next gen OS has to keep on improving on these lines.