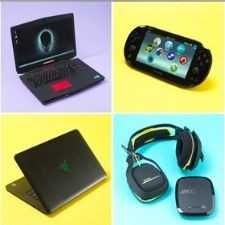 Gadget Geeks
Discuss all electronic gadgets - ask questions, doubts, troubleshooting tips et al. to fellow gadget geeks.
645 Members
Join this group to post and comment.
Wearable Android Glasses Might Hit Market In 2012
According to a report in The New York Times, Google is working on Wearable Android glasses that will provide users with real-time data on their surroundings. Though there is no official word from Google yet, New York Times cites "several Google employees" confirming the existence of Google's take on augmented-reality glasses as well as the likeliness of it hitting the market soon enough.
The original source for this news can be traced back to a December post from Seth Weintraub, a blogger with 9 to 5 Google. Weintraub 
wrote
 at the time that the concept of "Google's goggles" relies on providing customers with location services, with information popping up and into display based on preferences, location and Google's information.
The glasses would bundle motion sensors for navigation and GPS sensors and would use a 3G or 4G connection.  They would feature a small glass-mounted screen, located inches away from the eye. Rumored to resemble Oakley's Thumps the wearable Android glasses will work as a stand-alone Android device.
In the recent update on 9 To 5 Google, Mr. Weintraub spills more beans on the Terminator-like vision. The heads up display (HUD) is only for one eye and on the side. Contrary to the speculations, the glass isn't transparent and does not have dual 3D configurations. The current navigation system is a head tilting-to scroll and click. The glasses will include I/O in the form of voice as well as house a CPU/RAM/storage hardware of an average Android hardware.
Sources say that Google might soon be releasing this product as beta-pilot program to people outside of Google.
Source & Image Credit:
9To5Google