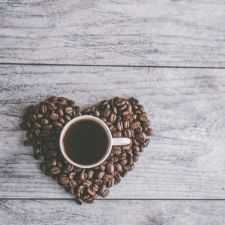 Coffee Room
Discuss anything here - everything that you wish to discuss with fellow engineers.
12933 Members
Join this group to post and comment.
We are Indian
We are Indians. I found this very interesting image that portrays India's secularism in a creative way. It says if you're a Muslim, a Hindu, a Buddhist, a Sikh, a Christian or a Jain, you're Indian.
See this and let the discussion begin about what you think about this -
India's always been an interesting country to explore.
I always proud to be an INDIAN ...
with due respect to sir
bioramani
Are we really living in a secular country?
I am not saying that I want to ignore the positive sides of the canvass, but there are so many negative frames of it that i can't always look at the positive side.
What happens at Kashmir with Hindus, what happens with Muslims at Gujrat's, How much people has accepted Budshisim or Christnism?? We saw Sikh's in emergency period..and please for GOD sake don't try to blame it to a handful of people. Because we are the ones that make the country named.. INDIA.
I Apologies, don't want to spread the negative energy, but, couldn't resist myself... 😔
-CB
There is no call for being apologetic. Beyond religion political skulduggery is also all pervading.
However, it is also true that as stated all religions do co-exist. I was in Delhi for a meeting at Delhi on the day Delhi burnt post Indira assassination and saw the horror.
This kind of conflict, Islamic invasion, British occupation and much else happened from old times. Nalanda was razed along with priceless knowledge.

Still, India is large enough to absorb all these ills and continue. That is because of people like you and me and all others, who complain, grouse then get up and do whatever is needed.
Letting off steam is a valid safety release of tensions.
I second you that these things happens and people like you and me and everyone absorb all the ills and get up to continue from where we left. There are countless good things happened in past and will happen in future as well. These things keep our country standing out of the league and in the list of all time culture rich countries. I am proud of being an INDIAN and proud on all those things.

But other than all those good things, don't we want to learn lesson from our past mistakes?

Have we ever given a thought that if we do something and in Kashmir no one will be harassed based on religion?

Are we sure that no Gujarat riots will see suffering of a specific religion folks and would not be called religion specific state?

Here the question is do we learn from our mistake? Have we even ever tried for that?

Have we ever tried to go towards the real secularism. I am not saying that riots because of some notorious, mischievous, political reasons can be avoided, but when religion comes into it and become integral part of it, then I must say that country can't be said as secular country.

-CB
A person or group may belong to one religion. Religious persuasion has little to do with secularity. I am born a Hindu. While not actively against religion, I must say that I am an agnostic. In our own family we have almost all major religions represented. Hindu (various sects of that), Sikh, Catholic, Jew and Muslim are all integral part of the family by marriage. There was never any problem.
It is the politicians, who play religious games even while claiming to be secular.
WE have to resist this insidious assault. Unfortunately, many (especially poor) look to short term gains. We as individuals can educate those we come in contact with to be aware of these manipulations. Maids, office boys and such have to be sensitised to avoid being influenced.
A sort of 'each one teach one' sort of thing.
There is a place in Perumbhavoor, Kerala called as Gandhi Bhavan. The essence of secularism is seen there. The inmates of that place belong to different religion and castes. Yet, they all join hands and live together as one. A friend of mine visited them and was blessed for the food he sponsored for all the 900+ inmates. A prayer was said before they took the food, and he told me that he never felt anything better than that prayer. It's pure and meaningful, and he says that you'd never get such a feeling anywhere else - be it in any other Christian Monastery, Hindu Ashram, etc.
May be I am not able to express the correct thing, or you folks are so blindfolded that do not want to see the glitches.

I am not denying that there are n number of good things, places examples, persons, areas that can be quoted as a big example of secularism. But when we talk about nation we need to average out the things from the lot.

If I go around all the state and randomly pick a person / family with any religion and swap there living areas, do you think they would be able to sustain without any religion specific issue??

-CB
What a coincidence. My friends had made this wall painting in the college function 👍

Proud to be an Indian. India Rocks 😁 😁 🎉
India may be either developing or under developed but I am very proud to be an INDIAN what ever may be the situations in my country