CrazyEngineers V4: Early Access
We are developing the next version of CrazyEngineers. If you wish to receive latest updates and early access, click the link below.
Home

>

Apps

>

Groups

>
Waterless Nano Membrane Toilet Uses Human Waste To Generate Power
Question asked by Rucha Wankhede in #Coffee Room on Jan 10, 2016
In what could turn out to be a boon for developing country like India, where millions still don't have access to proper sanitation facilities, scientists from Cranfield University, U.K have developed an environmentally safe water less 'Nano-membrane Toilet' with trials scheduled in Africa in late 2016. The innovative toilet has been in production for three years now and has secured financial backing from the Bill and Melinda Gates Foundation for the project. It has also been announced as a finalist for the fourth Cleantech Innovate showcase by ecoConnect CIC, the UK's green industry business network.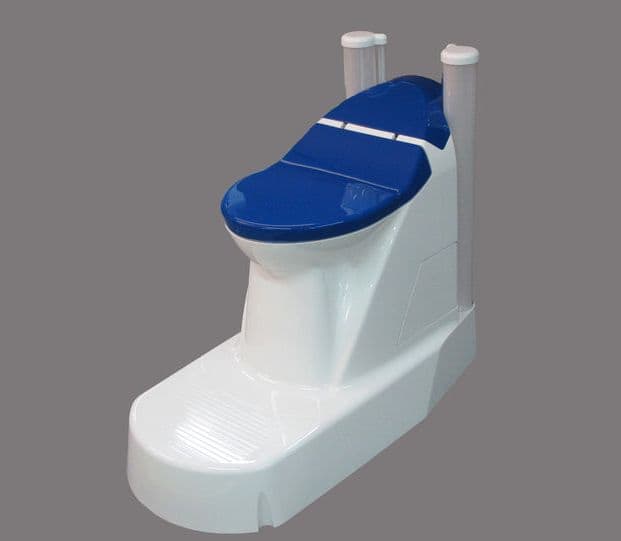 ​
It is designed for single-household use and aims to treat human waste in homes without external energy or water. The flush uses a unique rotating mechanism to transport the mixture into the toilet without demanding water whilst blocking odour and the user's view of waste. The unique nanostructured membrane wall facilitates water transport in the vapour state rather than as a liquid state which yields high rejection of pathogens and some odorous volatile compounds.
A novel nano-coated bead enables water vapour recovery through encouraging the formation of water droplets at the nanobead surface. Once the droplets form a critical size, the water drains into a collection vessel for reuse at the household level in washing or irrigation applications.
The residual solids are transported with the help of screws to coating chamber where they are coated with biodegradable nano-polymer to block the odours and kill the pathogens. The whole process also produces energy to power the membrane process. The coated replaceable bag will be periodically collected by the trained operative responsible for the franchised area and transported to a locally situated small scale gasifier. The toilet will be powered using a modular hand crank or bicycle power generator supplied for household use that can also power other low voltage items (eg mobile phones).
The prototype had been exhibited at 'Reinvent the Toilet' Fair, Delhi, in March 2014.
​
As a clean, safe water and energy becomes more and more a precious resource and the world becomes increasingly eco-conscious, this toilet has potential to truly revolutionize millions of lives with its multiple uses all rolled into one.
Source:
Nanomebrane Toilet
|
Cranfield University
Posted in:
#Coffee Room
great innovation that will be the need of the hour in developing countries.