Home

>

Apps

>

Groups

>
Watched Thread feature on CE!
Question asked by Anoop Mathew in #Coffee Room on Jul 8, 2012
Hai folks,
I was wondering how to stay connected to my personal favorite threads on CE. Then
The_Big_K
showed the watch thread feature to me. It works easily. And I've put up some screen shots here so that you can see how convenient it is.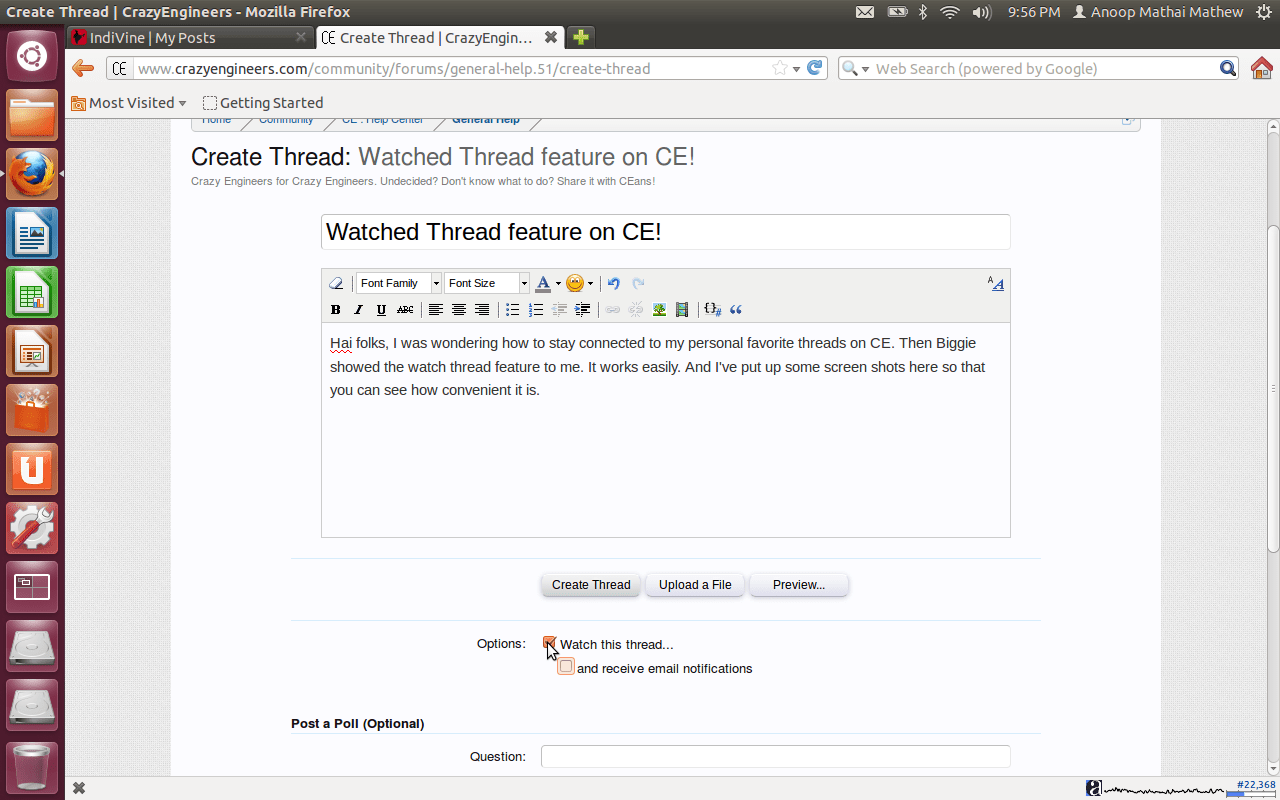 Notice the watch this thread option on the above screenshot. It acts similar to the Highlight option given on Facebook.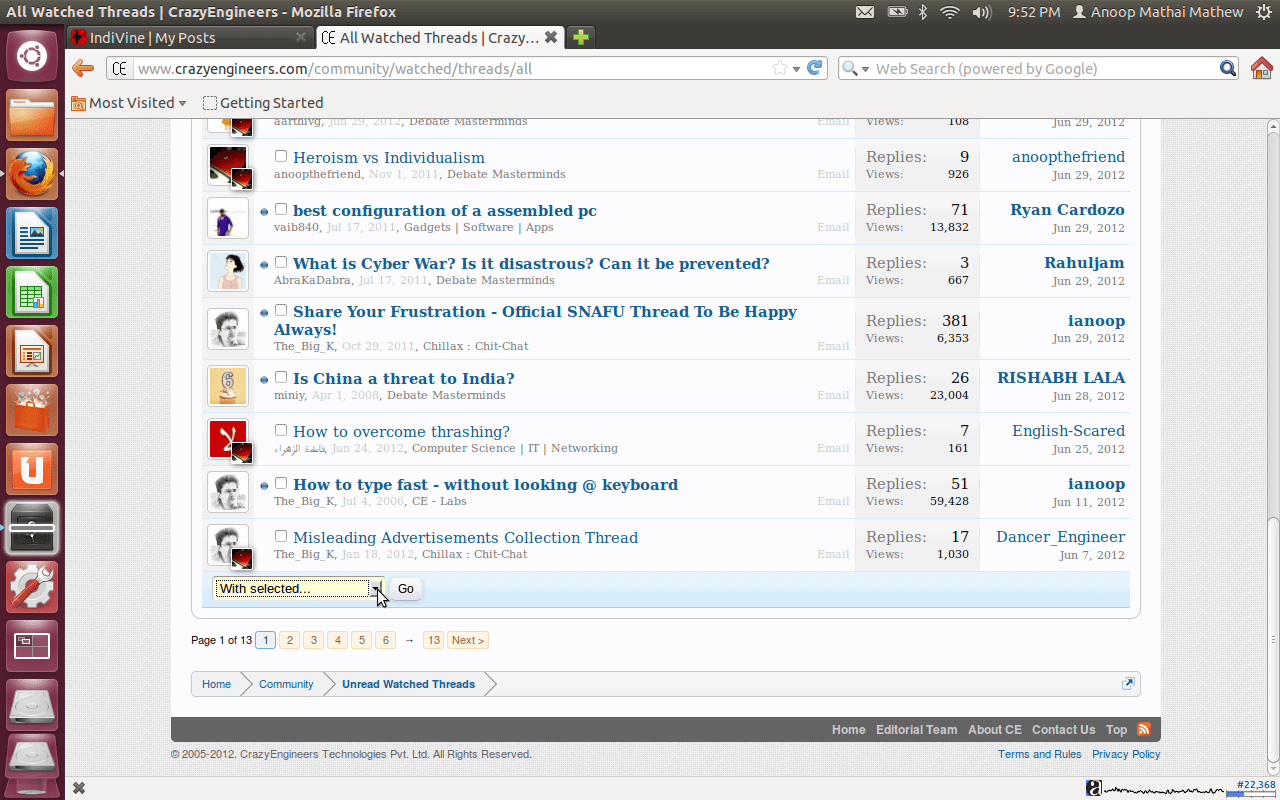 Now notice the drop-down menu to which the cursor on the above image points to. From that menu, you can enable or disable email notifications and also select if you want to watch or unwatch a thread.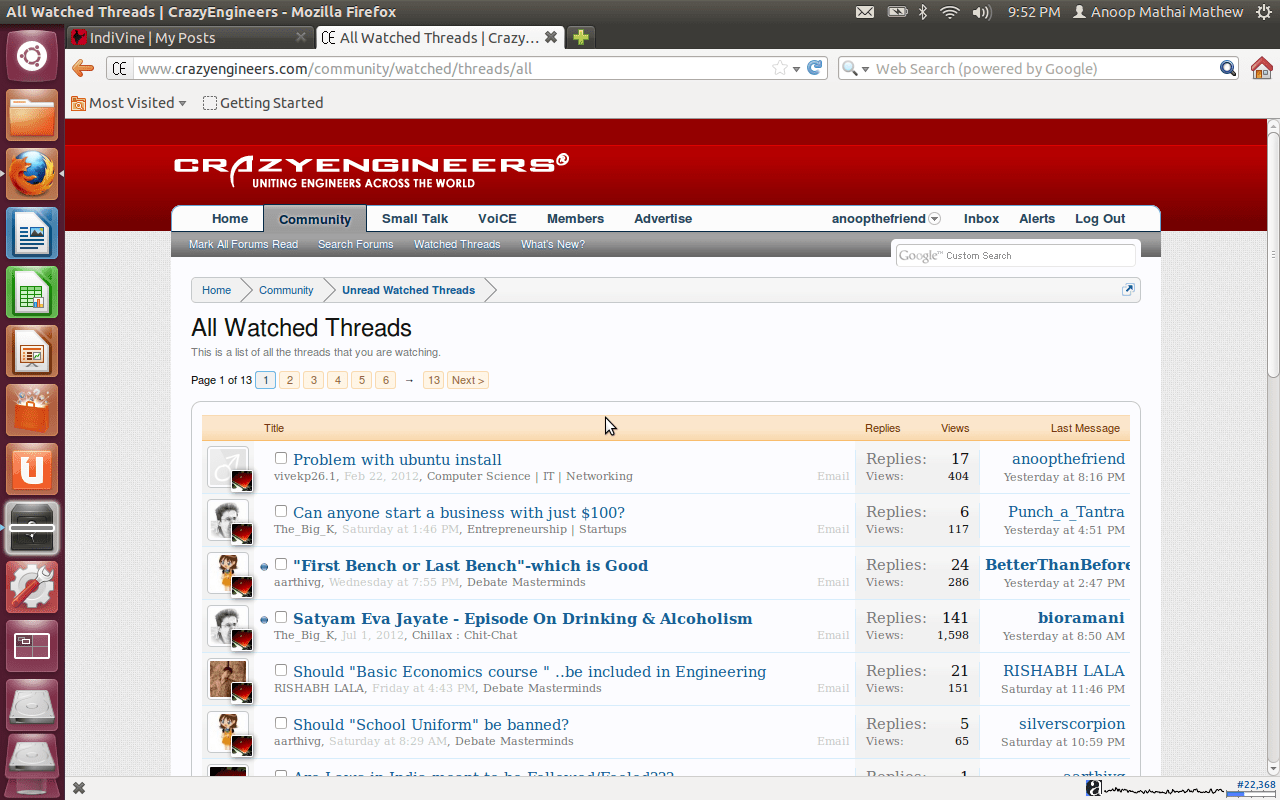 You can see all your Watched Threads stored in a particular page as shown above.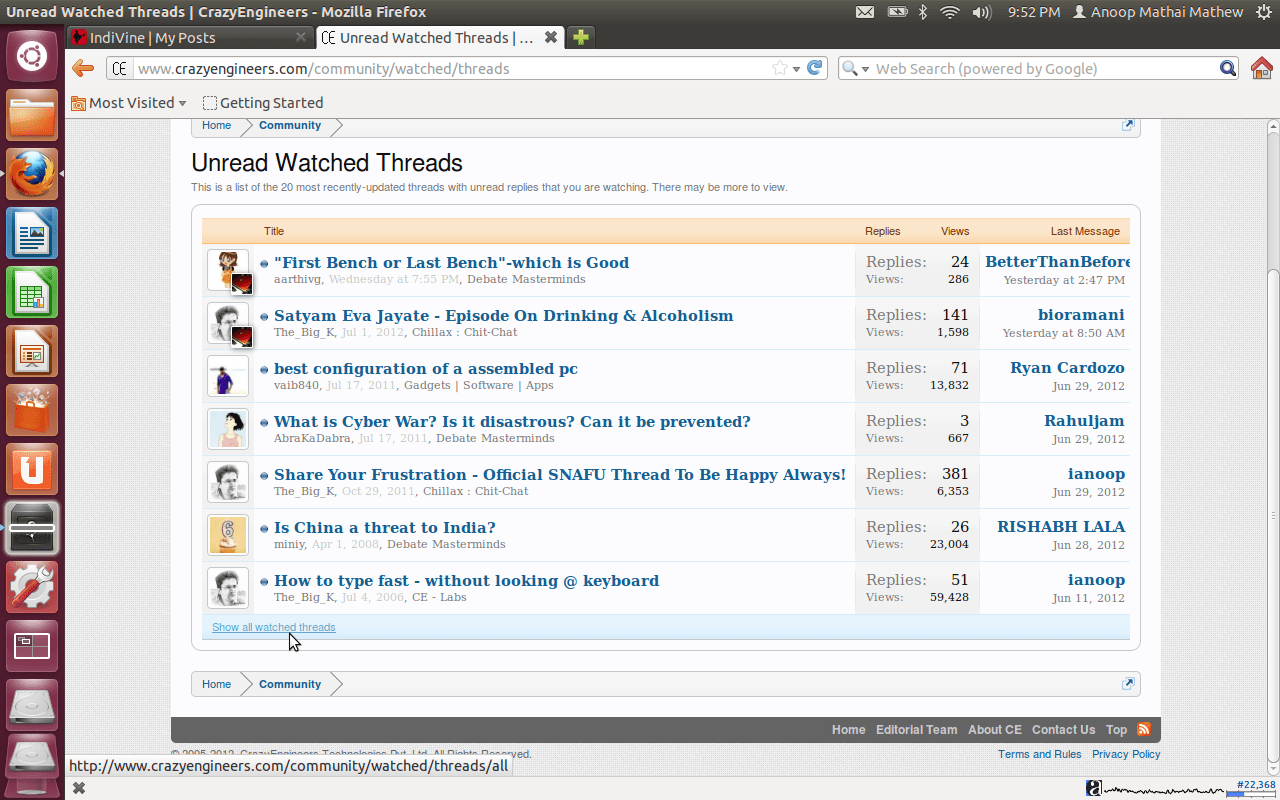 You will also get to see your unread watched threads as shown above.
This has in turn simplified my search on CE. Hope this comes to use to you too.
😀
Anoop
Posted in:
#Coffee Room
Great! That was really quick,
anoopthefriend
. Very nice and simple tutorial! 👍
I'm sure our members will find this useful. Moving this thread to site related questions and answers section.
Boy, I miss Ubuntu! I need to get back to it! 😘