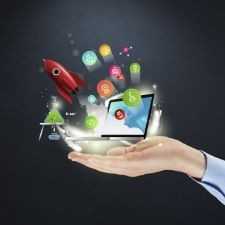 Startups & Business
Global Startup Community: Entrepreneurship is hard - Let's help each other succeed in business.
539 Members
Join this group to post and comment.
Want to be startup founder
Hi There!
I am a Civil Engineering graduate and want to enter in the Software related field.
My cousin told me to get into Software testing as it will be a bit easy for me to get into and survive comparatively.
But looking at a recent trend of Startup's, even i have developed an interest and want to be a founder of a Startup since i get many ideas. So what do you think would help me more, a testing engineer or a developer?
The first thing would be to clear your mind about what would you really like to do. Get a job as a QA or Developer, or start your own business? If you want to start a business, let us know what type of business you'd like to start so that we can make appropriate recommendation.
So sorry for late reply.
I want to start an online aggregator service where people can search, compare and buy services online. And for that i need to have a website as well as an app on ios and android.
@Akshay Makhija
Sounds like a feasible idea. Now either you can look for a technical co-founder (the tech guy who knows how to develop single-handedly) or learn programming yourself and may be find a team who can handle marketing/sales/finance for you. Either of the options I mentioned isn't an easy task. In both ways, you will get to learn a lot, but then the startup world is all about learning and improving. Do ask further questions, if you have any.