Home

>

Apps

>

Groups

>
Vu 4K TV Launched In India For Rich Couch Potatoes
Question asked by Kaustubh Katdare in #Coffee Room on Jul 29, 2013
Vu 4K TV has been launched in India with a bank-breaking price tag of Rs. 9,00,000. Considering that the rivals like Samsung have launched the 4K TV sets in India with price tag as high as Rs. 27,00,000, Vu TV's price may not look like 'a lot'. It looks like 4K entertainment is going to remain confined to the rich people at least for the next few months. We don't know how many.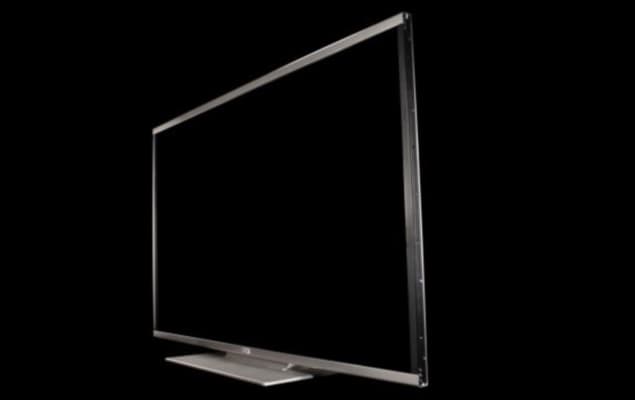 ​
The Ultra HD LED TV from Vu has built-in support for Windows 8 and Linux operating systems. Vu says that users will have to change the source input to get Windows 7 / 8 Operating system while the Linux & Android are also available. The company says that the Vu 84" LED TV is first of its kind in the world that has inbuilt computer.
The TV has 500GB of onboard storage to store media and is powered by Intel HD 3000 GPU to offer PC gaming experience. The company has also included apps like Open Office and Adobe Acrobat Reader. What's more exciting is that the TV has inbuilt Set Top Box, a Gaming Console along with gesture control and support for miracast wireless standard.
The TV has A+ grad achromatic, bright LED backlit panel and 1 to 1 pixel mapping. The TV will have an overall lifetime of 1 lakh hours (that's several years, don't worry). The company says that consumers will have the option to customise TV panels / frames.
Our Opinion
: The specs of the TV, especially on the software side, look very promising. We'd however refrain from forming an opinion without reviewing the TV in person. Hopefullly Vu will send us a review model.
The price point, though expensive, is definitely attractive considering the prices rivals are offering. We hope the prices come down rapidly so that the rest of us will be able to afford one.
Via:
BGR
Posted in:
#Coffee Room
4K resolution TV with Linux support, 500 GB storage in 900K, sounds good.
However, I don't think Intel 3000 GPU is capable of offering PC gaming experience while hardcore GPUs like Nvidia Titan are struggling in performing well in 4K TV. Intel 3000 HD can play old-school games in 4K resolution though, I assume.
I'm sure the person who can afford a 4K TV can surely afford a PS3 or PS4.
Kaustubh Katdare

I'm sure the person who can afford a 4K TV can surely afford a PS3 or PS4.
None of the consoles support 4K resolution 'gaming', if you don't know 😀
4K is pricy now just as how LED and LCD's where really pricy those days. In a few years IT WILL BE REALLY AFFORDABLE