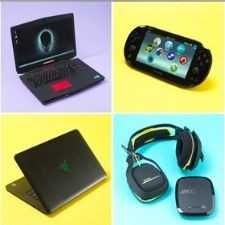 Gadget Geeks
Discuss all electronic gadgets - ask questions, doubts, troubleshooting tips et al. to fellow gadget geeks.
630 Members
Join this group to post and comment.
VLC Beta For Android - Unofficial Release Available For Download.
The unofficial VLC Media player for Android has been launched for public trials, and functions only on select hardwares. This version has now entered the Beta phase and could be run on some android devices (specially those running on ARMv6/ARM11, ARMv7a/Cortex-A8/NEON and ARMv7a/Cortex-A9 architecture based processors). Do note that this unofficial version is NOT affirmed by the VLC Team.
VLC as a media player is quite convenient, playing almost all kinds of audio-video files cleanly. As the code of this player was open-sourced, a few avid developers joined hands to put it on the Android OS. It has been brought out by the XDA Developers Forum and so far has not been submitted to the Android Market. Many methods are being adopted to make it function on various Android devices.
Most of these devices that run VLC presently are the smartphones that were launched in the past 12 months. So if any of you possess the latest of smartphones, you may as well go ahead and see if VLC functions on your device. To install VLC for android, go to
Apps
, select
Settings
, and then install. The final version of this app has not yet received a specific date to launch.