Home

>

Apps

>

Groups

>
Valve Teams Up With HTC To Bring Steam VR On HTC Vive Developer Edition At MWC 2015
Question asked by Satya Swaroop Dash in #Coffee Room on Mar 2, 2015
Every year the Mobile World Congress serves us products that we have been expecting for a long time and sometimes this event sees product launches that are totally unexpected. Today Valve Corporation has unveiled its first Steam VR virtual reality headset by collaborating with Taiwan based electronics company, HTC. The HTC Vive virtual reality headset has been launched as a developer device for now and we can expect a consumer variant to arrive by the end of this year. HTC is soliciting help from developers to build VR experiences for the HTC Vive and it will send out the device to selected developers starting this spring.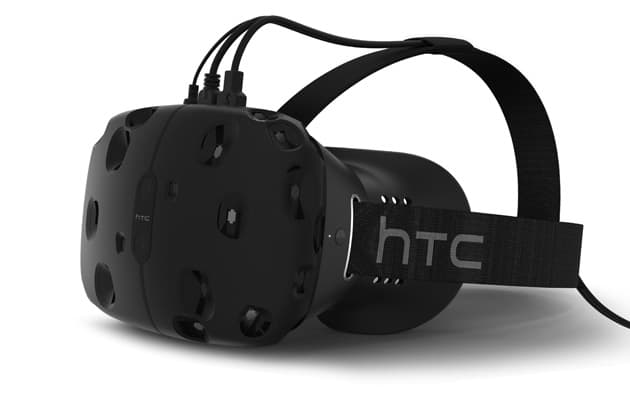 ​
Unlike other virtual reality headsets, the HTC Vive VR will be offering a Full Room Scale 360 Degree Solution with Tracked Controllers. The system comprises of a gyrosensor, accelerometer, and laser position sensor that can track the movement of the wearer's head with an accuracy of 1/10th of a degree. The Vive VR can track a wearer's location in the physical environment when it is coupled with Steam VR base stations. Unlike the Samsung Galaxy Gear VR, the HTC Vive does not have a smartphone at its heart. There are two full HD displays, one for each eye that delivers refresh rates of 90 frames per second. This avoids any kind of jitter that can otherwise ruin a VR experience. We all know that a VR experience is incomplete without immersive audio that is why HTC will allow you to use headphones of your choice.
Gamers will be glad to know that they will be getting ergonomic VR game controllers with the Vive VR that will allow them to interact with virtual objects. Developers can obtain motion data from these game controllers. HTC and Valve have already roped in virtual reality game developers like Vertigo Games, Bossa, Barry –Fireproof, Dovetail Games, Wemo Labs, Google, Steel Wool Games and Owlchemy to create new games for this platform. VR is primarily meant for experiences and that is why Google, HBO, Lionsgate and the National Palace Museum in Taiwan have agreed to develop VR experiences for the HTC Vive.
HTC and Valve are remaining tight lipped about the things that are inside the Vive for obvious reasons but that should not prevent you from checking out the
official press release
and the
HTC Vive product page
after you have checked out the promotional video below.
Posted in:
#Coffee Room