Home

>

Apps

>

Groups

>
UHD TV (4K) Satellite TV Service To Begin In Korea In 2014
Question asked by Kaustubh Katdare in #Coffee Room on Aug 19, 2013
While you are saving up for your 4K UHD TV, Korea's KT Skylife has already tested satellite-based broadcasting for UHD TVs. The service is now ready for its grand rollout in Korea in 2014. It'd be the first time in the world 4K TV service will be launched. The pilot project will be launched in 2014 and the actual commercial service will commence in 2015. KT Skylife is relying on 'advance high efficiency video coding aka HEVC technology for the UHD transmission.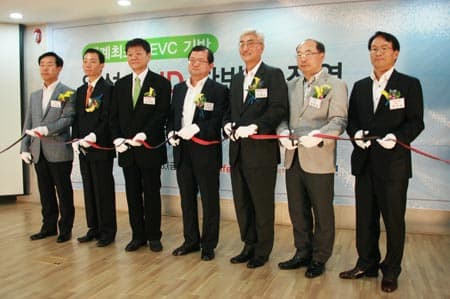 ​
The company is already collaborating with content providers and TV makers for scheduled delivery. KT Skylife CEO, Moon Jae-chul informed the media that the UHD content for TV will be made available in 2015.
Channel 26 has been designated for the 4K transmissions. The company is also urging the government to support the 4K content creators and providers so that the 4K norm is established. UHD is 4 times the full HD transmission - delivering videos with eye-popping clarity.
Japan too isn't behind in the race. It's already investing a lot in ensuring the readiness for UHD infrastructure. They are aiming to offer 2014 FIFA World Cup 4K live broadcast as world's first. Korea may lose the race to Japan if it fails to execute the plans it has penned.
The prices of the 4K displays, however, continue to remain out of most people's reach. Currently Sony and Samsung have introduced 4K displays in markets at prices that'd break regular bank accounts. Do let us know your thoughts about 4K transmission and whether it'll be the next broadcasting standard all over the world in coming years?
Via:
KoreaTimes
Posted in:
#Coffee Room
An jaw droping news.Cant wait to experience the 4times better clarity.
It's going to take a while before it makes it to other countries. US and UK too are still in the testing phase of 4K transmission. Not sure if the delivery of content is going to be economical at all. Plus, without a 4K capable TV, the content can't be seen in its full glory.

Given the prices of 4K displays, expect another at least 5 years before TV channels around the world consider 4K transmissions. I'd however love to be proven wrong.

Who knows, we'll soon have 8K or 16K by then? 😀 We'll always feel outdated!
Awesome.But how many users in Korea have 4KTV ? This will limit the sells,obviously.
Anyways,1080p is so 2012 (>.<)