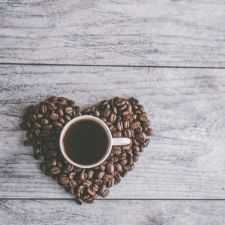 Coffee Room
Discuss anything here - everything that you wish to discuss with fellow engineers.
12758 Members
Join this group to post and comment.
Uber losses keep growing. Can it really make money in the longer run?
Uber, the global transport network that operates cabs all over the world suffered losses amounting to $1.2 billion (right, buhllion). The company has apparently become the biggest loss-making technology company ever; and yet it continues to grow its bookings. Of course, the strategy company has adopted is 'grow first, profits later'.

I'm really wondering if this company can make a sustainable business ever! It's true that Uber's market valuation is over $50 billion and is likely to go public (as the experts predict).

How many of us here think that UBER can make money in the longer run? If the company gets listed; would you buy its share?
Uber is cutting some huge corners here in India to compete with other players like Ola. Here in Bhubaneswar, Uber's rates are the cheapest, Rs. 3/km for Uber Auto and just Rs. 5/km for UberGo. This compared to auto aggregator Jugnoo's Rs. 4/km and Ola Micro's Rs. 6/km. They are also enticing drivers by the hundreds by offering huge incentives. Just painting your car's bumpers in Uber Blue colour gives you Rs. 6000. The problem is by giving such rates the company is bleeding and gaining customers against Ola is proving tricky. Uber has to start charging more because if it doesn't then its losses will start to mount where there will be no chance of recovery. Recently it had to sell itself off in China to its biggest competitor Didi Kuadi because it wasn't gaining ground in the country. A similar situation might be in coming in India.
Ola too is in the same boat - bleeding investor money in order to gain market share. What do you think we'll see in the next 12 - 24 months?
Prices will slowly increase in the upcoming months. They have already gotten rid of the offers and the coupons that they used to offer from time to time. An increase of a rupee per kilometre and base fare increase by Rs. 5 something like that is in the offering. I remember when Jugnoo used to charge Rs. 3/km and after a few months they changed it to Rs. 4/km. In the neighbouring city Cuttack they have increased it to Rs. 5/km. So increase in pricing in inevitable.
One thing we must remember is that Uber is an innovation based company. Their product (??) is unique. Also to be noted is the fact that Uber is expanding rapidly. What they might lose in one part of the globe, they shall make up in another. Their biggest strength is that they are already established with their network + technology. SO entering new markets is easier for them. I will say Uber is here to stay.