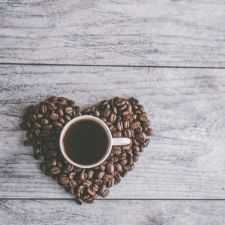 Coffee Room
Discuss anything here - everything that you wish to discuss with fellow engineers.
12889 Members
Join this group to post and comment.
UAE's Hope set to join Mangalyaan and others by 2021
Our neighboring Red planet Mars is never out of the news. After India successfully deployed Mangalyaan in Mars orbit on 24 September 2014, United Arab Emirates (UAE) is set to launch its own Mars orbiter called Hope by 2020. It is expected to reach Mars by 2021 which also happens to be the 50th anniversary of the UAE's Independence. The revelation came on Dubai Airshow on Sunday where 'Mohammed Bin Rashid Space Centre' (MBRSC) was showcasing its Mars mission and the Hope probe.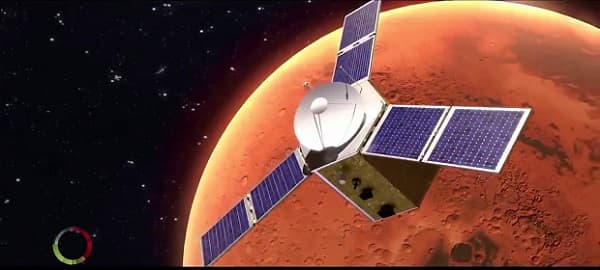 Hope Spacecraft
​
According to the Hope project manager Omran Sharaf, the project is on track. He said that they have already completed the design phase of the project and are currently working on the engineering models which will be soon followed by the flight models. He further emphasized that though most Mars missions take around 10 years to complete, they will finish the entire process from conception to launch in just 5 years. Although the probe will be launched in 2020, it'll reach Mars in about 200 days and start orbiting it by 2021, if each step of the mission proceeds successfully.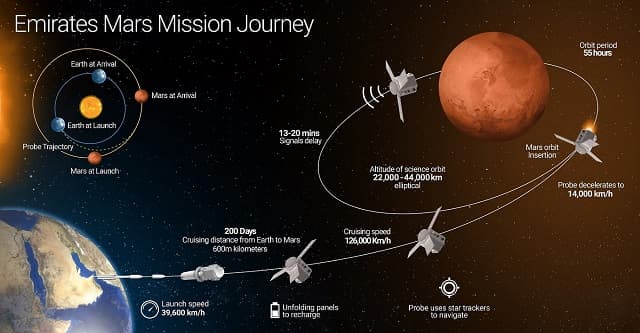 ​
The probe will study the Martian atmosphere as well as the phenomenon of why lighter atmospheric components like oxygen and hydrogen are leaving the upper and lower layers of Martian atmosphere, among many other things. It would have three key instruments on board which include- a digital camera for high resolution colored images, an infrared spectrometer that will examine the temperature patterns, ice, water vapors in the atmosphere, and an ultraviolet spectrometer that will study the upper atmosphere and traces of oxygen and hydrogen further out into space. The knowledge gained will help us better protect our own Earth's atmosphere.
Apart from its contributions to the scientific community, the Hope will also help UAE to build a reputation in Space Exploration and associated technologies. It would effectively help develop a scientific interest in the minds of young researchers of the country and beyond. This will all eventually pull up the knowledge-based economy of UAE and open new spectrum of jobs in the field. The scientists are pinning their hopes on all this and more if the mission is a proved to be a success!
Suggested articles:
Mangalyaan, the ISRO Mars Orbiter is going strong even after three years.

Sources: Zawya Dubai, Futurism | Image credits: MBRSC