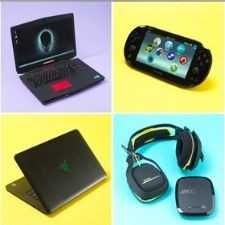 Gadget Geeks
Discuss all electronic gadgets - ask questions, doubts, troubleshooting tips et al. to fellow gadget geeks.
645 Members
Join this group to post and comment.
Tumblr iOS App Update Lets You Create New Blogs And Have A Widget For Widgets
Tumblr users on iPhones and iPads have a reason to cheer as the folks at the social networking site has unveiled its latest update version 4.0.1. Being rolled out to all users via the iTunes store, the latest Tumblr iOS update has a lot of new features and bug fixes. One of our favourites on the new update list is the ability to make video posts directly from the video's URL. Yep. Tumblr users can now copy and Vimeo or YouTube user and simply paste it in their Tumblr app and the video will be embedded instantly. The feature was long sought for from users world wide and now that it is finally here, the flood of video posts on Tumblr is only about to begin.
Next Tumblr update feature is the ability to create new blogs in the app. The folks behind the micro-blogging site don't want you to forget a great idea for new Tumblr blog, that you might get on a vacation trip. So, with the new Tumblr app on iOS, users can create new blogs, name them and basically publish them on-the-go.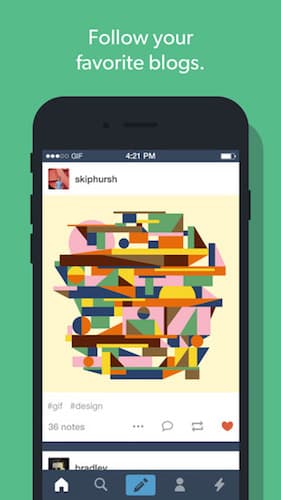 ​
Another feature on the latest update brings facility to submit your content to blogs that accept it right from the comfort of your mobile screen. Then there's a new widget for your widget collection that lets you check out the trending tags in the 'Today' view. Users can filter searches by post type. Last but not the least, Tumblr 4.0.1 brings ability to delete blogs from within the app.
As far as the design is concerned, the latest Tumblr update brings new icon, a sticky search bar, sticky avatars, smoothly loading GIFs and a fresh new design for iPad.
What are your thoughts on the new Tumblr app for iPhones and iPads? Share with us in comments below.
Source:
iTunes Store