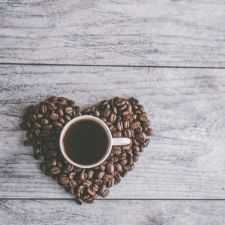 Coffee Room
Discuss anything here - everything that you wish to discuss with fellow engineers.
12920 Members
Join this group to post and comment.
Time-Saving Tricks for Growth Hackers
Growth hackers individuals are money-making machines who think they are unstoppable, and so they become. Time is of the essence if you want to maximize your business' potential for growth and become one of the brilliant growth hackers out there. It's the most valuable resource you have, and you need now how to invest it smartly if you want to get the most out of it.

1. Know Your Audience
Every new idea you're trying to test out, make sure you know who it has to reach. Find out their schedules, their preferred means of communication, where they like to hang out after work, or if they go to college.

All of these things are going to tell you exactly when, where, and what you should put out when it comes to content, to make it as visible as possible. Trying out new things to see what works is always time-consuming, so the least you can do is to make sure you reach as many people as possible.

And while it may seem tempting to try to reach a very broad audience, it's better to split up your users into categories in the long-run. Because you can never satisfy everyone, all time, at once. So it's best if you try to get to know ur audiences, so you can be prepared to adjust in the future.

2. Let the Users Do the Work for Your
If you want to get the most out of your content, make it open ended and shareable. The secret behind the success of companies like Facebook or Dropbox is in the way in which they designed their services. They work by encouraging users to share, remix, and spread the word about the product so they can get the most out of the service. Once the seed was planted, all they had to do was sit back, and let their users to all the marketing for them.

Your content has to strike the perfect balance between informative and entertaining. Make it quotable and catchy, but light enough so your audience can work with it, and adapt to suit their needs.

3. Growth Hackers Set Goals & Track Achievements
Whenever you're trying out new approaches, it's best if you try to predict the result beforehand. That way, you'll know what you're looking for, and how to go about finding it. If these predictions don't come true, adjust. You'll have a clear baseline with which to work, so you don't have to start from scratch each time you try out something new.

4. Establish Strict Limitations
There's a reason why A/B testing is so popular among growth hackers. It's a really efficient way to figure out what works best because it imposes some very strict limits on the number of variables.

Having very narrowly defined goals can actually help you become more efficient when it comes to experimenting. Because if you have too many variables in one sample, if one of them works better than the other, you're going to have to sift through all of those elements to figure out which one worked best.

Define what you are interested in, and then stick to that. You may get some really interesting insights along the way, and you may want to explore some of them further. But you should focus on one thing at the time. It's better if you test out new ideas separately, so you don't get distracted, and waste time chasing too many possible leads at once.

5. Fail Faster
If at first you don't succeed, move on, go back to studying, that's what a growth hacker does, they move on. The most wasteful thing you can do is to become obsessed with one idea, and keep trying to make it work. As a growth hacker, that's not your job. Leave the long-term solutions to the other departments, and focus on your job.

Moving swiftly on after a failure is going to give more time to try out as many things as possible. You'll have plenty of time to look up what went wrong, and fix it.

6. Learn from Others
Growth hacking still has a long way to go, but there are plenty of successful companies that have already learned its value. You should learn from the experience of some of the most successful entrepreneurs to craft your path towards success. Somebody else has already invested their time into finding these tips, so why should you reinvent the wheel?

Of course, you should use these insights more as guidelines. Everyone business is unique, and there are no universal solutions when it comes to reaching an audience. And more than that, if you look at really big companies, chances are most people are familiar with their strategies, and they're going to spot them immediately. Still, it would be a pity to let all this wealth of information go to waste.

Growth hackers need to stay on their feet at all times. It's not just because their field changes so quickly, it's because their field is change. Staying adaptable, and flexible at all times is the key to successfully growth hacking your business.

Image Source: Pixabay
Thank you for the article, Amanda. We'll look forward to more articles from you.
Thank you, Kaustubh. I'm doing my best to contribute with as much quality work as I can. I'm busy as a bee updating Schoolchoices.org, that project of mine I'm very fond of, because what's life without passion, knowledge, and information? Right?
Thank you for the kind opportunity, I've been warmly welcomed here at Crazy Engineers.