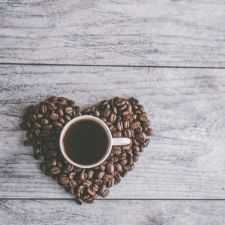 Coffee Room
Discuss anything here - everything that you wish to discuss with fellow engineers.
12933 Members
Join this group to post and comment.
Things I hate...
I'll start a new thread now. Biggie, you better control the spammers 😀

Okay, this thread is dedicated to the things that I truely hate. I will list the things that I hate. Reply to this thread with the list of things that you hate.

Here's my list-
1. My Boss 😁
2. Poverty
3. My ex gf's latest bf 😕

What about you?
lol 😁

here comes my list -

1. spammers on CE forum 😉
2. poverty, yep.
3. people who don't understand my jokes 😁

-The Big K-
yet to work on my hate list. the world looks wonderful to me 😀
I hate...
1. Politics ( sadly its everywhere 😔 ) .
2. Ppl with no sense of humor.
3. Coffee in (my) office.
4. Weeekends on
weekends
and weekdays on
weekdays
!...
I dont want to think more as... i fear there'll be a list and i dont think loathing is a good idea.😁
Spread love... Not hatred.😁
yet to work on my hate list😔
crazygal

yet to work on my hate list😔
Politics...
Poverty....
Month of May and june in INDIA.😁
--Crazy
I hate...

1.Attending lectures in college.
2.People who try to use my computer without my permission.
3.People who talk about my diet (I am not obese :x).
oh, an update after a very long time.. lol.
My hate list, then..

1) still thinking...


Ok, I spent five minutes on this. Nothing came up as yet. So, I dont hate anything outright, as of now. Will update if anything does come to my mind.
Well,
I hate many things but cannot tolerate getting angry/rude looks or scolds/blastings from anyone 😡
I hate people who think earth and thier stomach are garbage bins
I hate listing things I hate lists...

laugh!