Home

>

Apps

>

Groups

>
The Worlds' Smallest Magnifying Glass Makes It Possible To Observe The Atomic Intricacies
Question asked by Debasmita Banerjee in #Coffee Room on Nov 11, 2016
Have you seen an astrologer with a magnifying glass, concentrating on a bereaved soul's hands to analyze the knots and loops of life? Pinching your own intellect, can you really believe a man to see through deception, mystery, future, and the roots of life, faith, and freedom? Before the article turns into a philosophical fiction let me tell you, now you can concentrate light a billion times more to focus on the world of atoms. A group of researchers from the University of Cambridge in collaboration with a research team from the Spain have made it possible to untie the physical hardness with nanoscience and engineering.
They made the world's smallest magnifying glass. Comprising highly conductive gold nanostructure, with the tiniest optical cavity light can be confined onto the smallest space to illuminate the speculations that science has ever weaved. Researchers said, the processes of fabricating nanostructures with single atom control came with challenges. The first author of the study, Felix Benz responded - they had to cool down the gold sample to -260°C, at first. After the step, they treated the output with Laser light to embed the pico-cavities that can successfully support light-particle interaction stored within the cavity.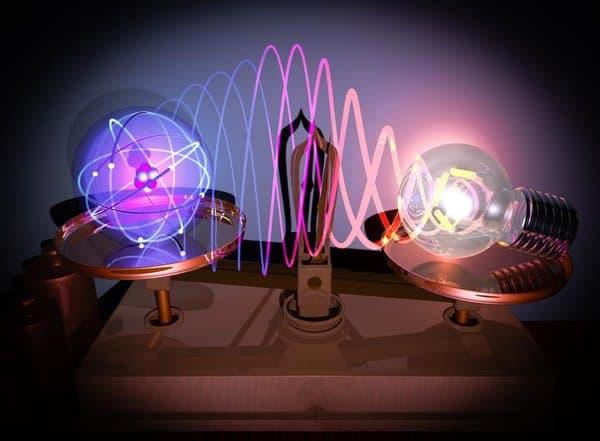 When Eyes Catch The Atoms - artists' interpretation of the research
​
The cryogenic setup however creates an unconventional route to hit the other side of the magnifying glass. According to Professor Javier Aizpurua from the Center for Materials Physics in San Sebastian, the individual atoms protruding out might act as a lightning rod passing light instead of electricity. While commenting on the nature of the material used for the experiment, Professor Jeremy Baumberg of the NanoPhotonics Centre at Cambridge's Cavendish Laboratory, and the team leader explained that single gold atoms follow a ball bearing configuration assisted with free electrons which differs from the contemporary quantum structure.
The key takeaways from the instrument opens a new area of research including light-catalysed chemical reactions and giving birth to various kinds of sensors. Plus this might intrigue brilliant minds to come up with opto-mechanical storage devices. The complete research has been recently published in the journal Science and has been funded and supported by Engineering and Physical Sciences Research Council (EPSRC) investment in the Cambridge NanoPhotonics Centre, the European Research Council (ERC), the Winton Programme for the Physics of Sustainability, Spanish Council for Research (CSIC) and the University of the Basque Country (UPV/EHU).
Source:
Cambridge
|
Science
Posted in:
#Coffee Room