The squeezable smartphone, HTC U11, is all set to show its face in India as confirmed by the newest event launch invite. 16th June, is the date on which HTC India will officially launch the gadget for its favorite Indian customers. Just after a month of its primitive launch, the Taiwanese "Edge Sense" technology etched beauty is probably going to set foot in your own house. Now, it's simply a matter of time when the grapevine will reveal the response the phone is meant to gather.

Ushering an advancement, the company has gone beyond what we call 'a touchscreen', required to interact with a smartphone or the touch-based gadgets. According to the HTC India website, Edge Sense refers to a simple squeeze that unlocks the entire world of the phone. Not only a single technology encircles the the new HTC U11, rather a bunch is there to amaze all the smartphone maniacs out there.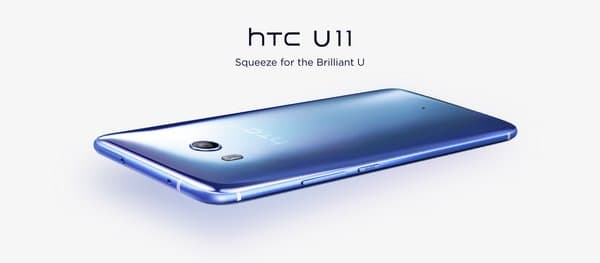 ​


Sporting a completely new look, the phone optimistically sets a standard with its stunning 3D glass-made back panel, crafted with Optical Spectrum Hybrid Deposition to interact with the light playfully. The edges possess a 3-axis symmetry that makes the phone look slim in every angle you hold it. The front is also covered the 3D glass technology, touting a 5.5 inch, Quad HD ( resolution - 2560 x 1440 pixels) and Super LCD 5 screen the smartphone seems to offer a sensual design. Talking about its protection, the phone is ultra secured with the Corning Gorilla Glass 5 Technology and IP 67 rating.

The Edge Sense technology possibly use a light squeeze on the edge of the phone to provide a new way of interacting with the system. You can click photos, open applications and call your favorite phone assistant and do a lot more. As the website suggests one squeeze can open Facebook, Twitter or Pinterest whereas a squeeze on the both sides will open Google Assistant and Amazon Alexa. Camera wise it features a weather assistive technology that indirectly allows you to take snaps on a rainy day or in chilling winter. For the first time in history, the HTC U11 was able to achieve an incredible DxOMark 90 score. The back side is attached to a 12MP sensor with HTC UltraPixel 3 clubbed with a 1.4um pixel. With f/1.7 aperture and Optical Image Stabilization Technology, this is the ultimate bet you can take for a mobile camera.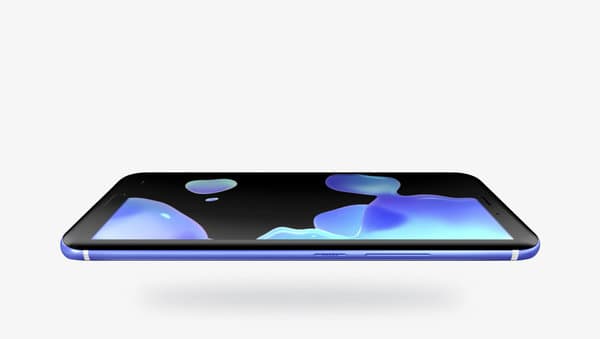 HTC U11 Fluid Front

​

The front side is crowned with a 16 MP sensor with f/2.0 aperture. The phone houses a 3000 mAh battery with Quick Charge 3.0. Plus, the HTC U11 comes in both 64GB or 128 GB variants offered with 4GB or 6GB RAM respectively. A whopping 2 TB external storage is also provided. Powered by a Qualcomm Snapdragon 835, 64-bit Octa-core processor with a clock frequency up to 2.45 GHz the phone simply dethrones other in-kind models.

The newly born extravaganza comes with the latest version of USonic headphones with active noise cancellation. Connectivity wise, the phone is well equipped to support 4G LTE (up to 800Mbps), NGC, Bluetooth, Wi-Fi 802.11 a/b/g/n/ac. The phone runs on Android Nougat 7.1 with HTC Sense. As per the initial price statement in Taiwan, the phone will bear a price tag of Rs. 53,000.

Have a look at the HTC U11:


Source: HTC India