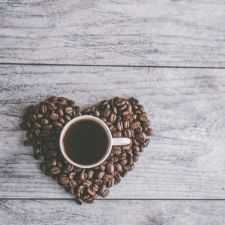 Coffee Room
Discuss anything here - everything that you wish to discuss with fellow engineers.
12940 Members
Join this group to post and comment.
The One Book You Recommend Us To Read......
Honestly speaking, this thread is not about any book review. It is about a thing which i love the most and i wanted to share with all the fellow CEians.
A majority of students in India suffer from a problem. The problem is tackling the mental pressure of failure and people, especially their relatives before giving their most important board exams. Experiencing their suggestion, as the results are announced is also a herculean task one has to go through . You think you are free after the results but they have their list of statistics gathered from their trusted sources ready to boggle your mind even further.
​
Though the scenario is completely different as most of the youths make their own preference now a days, these pressure always make you opt for a different approach which you think can save you from all these. However, at the end, forcing you to become what you aren't.
In my case, my result brought a shock wave to my relatives . I failed to crack IIT-JEE and AIEEE exams where my cousins and others scored very well and got into NIT's etc. Although i managed to get a decent rank in the state entrance exam, i failed to satisfy their expectations.
I don't know how others dealt with it. But it made me an introvert and slowly separated me from social meetings. Negativity was all around which completely flourished by separating me with the things i liked to do. I stopped talking to my old friends, relatives and
finally i stopped reading literature, which i liked the most.
However, things started to normalize soon after my college life began. New environment, new friends worked like an elixir for me.
@Debasmita Banerjee
, whom i met in college has always helped me with moral support and in no time I started feeling positive. The ecosystem which I experienced
@crazy engineers
also lifted up my spirits. Good semester scores, teacher's support made me capable enough to remove the negativity out of my life. But the one thing which wasn't restored fully was my interests. Things which I really wanted, things which made me happy.
After visiting the Kolkata International Book Festival which started a few days ago, i began to feel the urge of reading again. The fair was filled with loads of books from various genres and i guess seeing my friends ( CEians )@Aishik Biswas ,
@Debasmita Banerjee
buy few initiated the spark within me. Though i didn't bought anything in the fair, my friends noticed what i felt and proposed me to offer books which i wanted to read.
Now after all the jabbers, here is the main issue. Given that there are plenty of books in the market, which one i should begin with looks like a very tough task. I remembered once that i got a giveaway from Goodreads and decided to start with that.
The name of the book is
'The Curse Of Damini'
, written by author
Debjani Mohanty
. The book deals with a fiction based story which portrays the society and the position of women during the pre and post independence period in Bengal. Set against the era of 1940, the book narrates the story of a Hindu girl who from a teenage freedom fighter becomes the seasoned writer of the 21st century.
While reading the book, i experienced for how long i was away from such an experience and really connected myself with it. I loved it and drew inspiration from the book's lead character and i really learned a lot from my first book.
The thing is that now i want to read more and yes i do know that Goodreads is the best place to know about great books but i am sorry to say that for a person like me who has just initiated the reading process is finding difficulty to go through that book world.
I would like to know from my CEians team which one I should start reading next in order to meet myself. Sharing your thoughts here would help me to develop a stock of good literature and would also help other CEians to come across classic masterpieces. We can develop a book-lovers thread here as well where we can share our experiences about new books that we engineers come across during our four years of undergraduate study.
Though, I started this thread by saying this is not about a book review, i would like to say that this is about all the engineers
@crazy engineers
who are bookworms, who love to read and want to share what they feel about the book they are currently reading, what they felt and what they found common between them and the story of the book they read.
Tagging few whom i know
@Debasmita Banerjee
,
@Aishik Biswas
,
@Ankita Katdare
mam and
@Kaustubh Katdare
sir , i would be very happy to know what you all are reading and which one you recommend us to read and look forward to ..........
Hey!! Nice to see your interest taking a shape again. As much I know you, you are more into technology and always pushed fiction away from life. I guess, you would bet on the other part so yeah definitely I can make a list for you, given that I know your choices. However, as you said you have just started to explore, I think English classic story books will be apt for you.
So here's my top 10 classics for you -
- Oliver Twist by Charles Dickens
- Pride and Prejudice by Jane Austin
- Wuthering Heights by Emile Bronte
- A Tale of Two Cities by Charles Dickens
- Tess of the D'Urbervilles by Thomas Hardy (Have this now, you can borrow)
- To Kill a Mocking Bird by Harper Lee
- The Diary of a Young Girl by Anne Frank ( Have this now, you can borrow)
- Adventures of Tom Sawyer by Mark Twain ( ditto )
- The Canterbury Tales by Geoffrey Chaucer
- Uncle Tom's Cabin by Harriet Beecher Stowe
Edit: just remembered these
- Three Men on the Bummel By Jerome K. Jerome
- Les Miserables by Victor Hugo
You can also try with these modern fiction stories too:
- The Room on the Roof by Ruskin Bond
- The Namesake by Jhumpa Lahiri
- The Calcutta Chromosome by Amitav Ghosh
- The Kite Runner by Khaled Hosseini
- The Alchemist by Paulo Coelho ( Have this now, you can borrow )
- Digital Fortress by Dan Brown + The Vinci Code by Dan Brown ( ditto )
- The God of small things by Arundhati Roy
- Midnight's Children by Salman Rushdie
- The Martian by Andy Weir
- And the mountains echoed by Khaled Hosseini
- The Motorcycle Diaries by Che Guevara
And you can always pick the famous Harry potter series to start with.
I hope the list will help you.
PS. As you know already, Goodreads is the best place to check reviews and start with any among them or fix your own list.
Tagging
@Rucha Wankhede
. I think she will be able to help you more. 😀
I'd recommend '
Rich Dad Poor Dad
'. I came across the book about a decade ago. I was out of engineering college and didn't know what to do next. I was exploring options; but everything looked equally attractive. At the back of my mind I knew I'd be into business; but what kind of business wasn't clear. I read RDPD just the right time.
The book not only changed my views about finance but also about entrepreneurship; and I continue to follow a lot of advice from that book even today. The difference between business, investments and self-employment was eye opening and I never thought each is so different.
Second Book I'd recommend is the one by Scott Adams (the creator of Dilbert), titled "How to fail at almost everything and still win big". The title might make you think that it's just another 'self-help' book; but it's not. Scott Adams is one of the smartest persons in the world (IMHO) and he introduces topics in very interesting way. I bet you can't miss the topic about 'systems' vs 'goals'.
One more book I recommend everyone is 'iWoz' - the story of (link to interview with CrazyEngineers ->)
Steve Wozniak
, creator of Apple along with Steve Jobs. I think every engineer need to read that book.
I'd like to tag
@A.V.Ramani
and
@Ambarish Ganesh
to tell us about the books they'd recommend.
Kaustubh Katdare

I'd like to tag @A.V.Ramani to tell us about the books they'd recommend.
That's a tall order.
I have been reading books for sixty five years and more now. Almost all of them were in English. Lost count of the number of books I would have read. They covered a whole range of human activities. All sorts of classics by many authors, both English and American, science fiction covering the whole gamut from the classical H.G.Wells to modern genre, psychology, thinking, creativity and much more besides. I must confess that I have been more confined to technical literature in the last couple of decades.
It is true that what one reads greatly influences the reader. It is very difficult to shortlist such a catholic mix of reading. Let me try.
I was fortunate that in the Roman Catholic school I went to my English teachers were both Londoners. The two books below greatly influenced my English language usage. I strongly recommend them.
The Complete Plain Words by Sir Ernest Gowers. This one was originally aimed at the English Civil Servants. It is still very much current.
The Complete Plain Words - Wikipedia
The Elements of Style by William Strunk JR. This was affectionately called the 'little Book'. Amazing.
The Elements of Style - Wikipedia
I have both and refer to them always.
Sarva Roga Nivarani (Panacea) for Chemical and most other engineers.
Perry's Chemical Engineers Handbook'
Perry's Chemical Engineers' Handbook - Wikipedia
I bought the leather bound third edition of this when I started teaching at IIT Madras in 1962. Even now the most referred to book in my collection.
The Swiss Army Knife for the brain: The Mind Map Book by Tony Buzan
Tony Buzan - Wikipedia
Buzan is the inventor of Mind Maps. His books on memory development are also phenomenal. I have a collection of his works. I routinely use his methods in work and in normal life as well.
The Use of Lateral Thinking by Edward de Bono
Edward de Bono - Wikipedia
Edward de Bono is one person that caused a considerable difference to the way I tackled engineering R&D. I unconditionally recommend his books to all CEans.
Straight and Crooked Thinking by Robert Thouless
Robert H. Thouless - Wikipedia
This is a gem of the purest ray serene. I swear by it.
'The Dancing Wu Li Masters' by Gary Zukav and 'The Tao of Physics' by Fritjof Capra show the fascinating parallel between Eastern Mysticism and modern Quantum physics. Anyone can read them. No mathematics used.
I have a great personal debt to 'The Principles of Psychology' by the pragmatist William James. For ten years I had been a total and hopeless addict to nicotine (200 cigarettes/day). This book (the chapter on Habits) helped me break the addiction cold turkey in 1967, after which I never smoked. I have a collection of his other books as well.
The Crown Jewel of all of my reading (not confined to this list alone), which occupies me these days non-stop whatever I may be doing is:
'Who am I?' by Ramana Maharishi
https://dl.dropboxusercontent.com/u/27178479/who_am_I.pdf
This is definitely outside the pale of this discussion.