Home

>

Apps

>

Groups

>
The Construction Of An 'Indian Space Station' Is No Distant Dream - Says ISRO Chairman
Question asked by Debasmita Banerjee in #Coffee Room on Feb 21, 2017
Being a part of the ambitious youth, many of us have weaved dreams of setting our feet on the international space station and hardly the rarest of the rarest share of them could structure the reality out of that dream. While it's a no joke that it takes a lot of potencies to achieve a career very specifically structured, Indian population might greatly influence the selection, making it tougher as well as producing more competent candidates. But what if, India could have its own "Indian Space Station", a habitable satellite to sustain in space and conceive more Indians and international scientists working together? It's not hard to guess, a large chunk of human resources would have been fully utilized.
No, it's not a futuristic utopia as ISRO Chief A S Kiran Kumar expresses his heartfelt desire to build the Indian Space Station with the help of Indian Govt. On the foundation day celebration of Raja Ramanna Center for Advanced Technology (RRCAT) at Indore, the chief implied that India was not short of resources to develop its very own space station but the project must be supported with a long-term approach and a well-constructed, futuristic plan. His speech, touched the
record-breaking launch of 104 satellites
in one go using PSLV by ISRO, last week.
ISRO chairman Kiran Kumar Rao displays models of the CARTOSAT-2 and Polar Satellite Launch Vehicle (PSLV-C37) (Feb,15)
​
He moved on to the topic of "immediate benefits" of manned space missions and requested all to welcome the upcoming technological breakthrough that is born from these missions. He said that India lagged behind in space research due to the lack of interest in allowing the required investment. Going deeper into the topic, he mentioned how Megapixel camera, MRI, image processing and hundred other techniques now benefit human lives which were once developed in need of space research. It is evident from his speech that the lakhs of money used to empower research and development ultimately improve mankind and the associated environment.
Further, he approached the issue globally and appealed to everyone to accept the progress for their own good. An extra parameter that rather is always taken care of, by Indian scientists is the cost implication. As for consideration, the MOM mission can be cited where India sent an orbiter to Mars by spending just $75 million while NASA spent more than $700 million in its MAVEN mission. The chief gave a salute to all in the ISRO community that has gained the reputation in weaving an economic space science.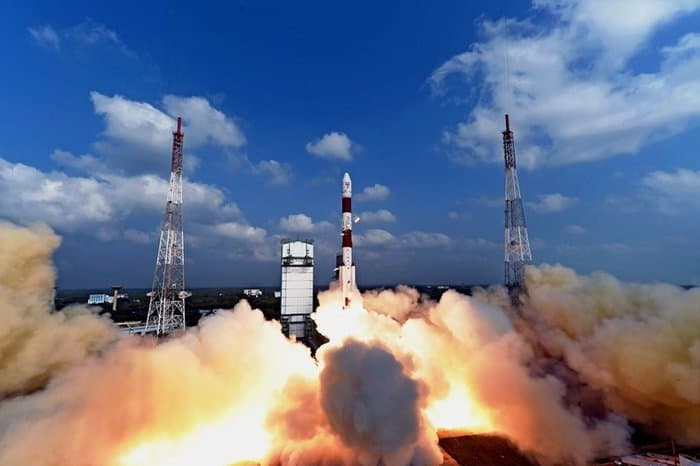 ​
As per the sources, he said that currently, the institution was working to strengthen the communication network of satellites to test the environmental conditions with better accuracy. To do that, the team would need to send many more satellites and conduct researches to reduce the cost implication. Inspired by many in the west, several Indian space aspirants are now grouping to form space based start-ups where ISRO can help them to achieve their goal, as mentioned by A S Kiran Kumar. Having a strong commercial side, ISRO might get various deals from foreign clients due to its several successful missions and recent development.
Coming back to his hopeful words, it must be noticed that he highlighted India as one of the strongest space research hubs and as reported by many of the third party sites, he also literally meant that the Indian Space Research Organisation( ISRO) is now eagerly waiting for the approval of the team's proposal. Once checked and loaded with resources, ISRO will be set to go for it. If the mission is achieved then ISRO will surely be in the league with other space giants including NASA, RFSA, CNSA.
Source:
Hindustan Times
Posted in:
#Coffee Room
I'm just keeping my fingers crossed till ISRO announces their EUROPA mission. 2018, I'm hoping.