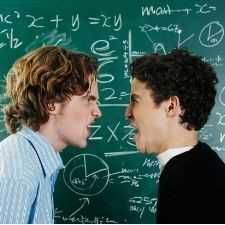 Debate Masters
Interesting and knowledge enhancing debates on almost every topic. Join in, and speak your heart out!
336 Members
Join this group to post and comment.
The Beauty Contests Debate
With Miss Ksenia Sukhinova of Russia crowned as Miss World 2008, I saw the debate popping up on few of the blogs. The beauty contests [Miss World, Miss Universe] have always been a topic of debate. Seriously, not my cup of tea, but it would be interesting to know what our CEans think about the beauty contests.

So, what are your views & opinions on the Beauty Contests?
well beauty contest re mostly social work,your attitude shud be positive,anyhow it doeant makes any difference after one year the winner is forgetten
With beauty-contests, we can see some beautiful faces around the globe ! 😀
beauty lies in the eyes of the beholder,hugh hefner got some real beauties who can give miss world a run for there money!!!
They sure represent their respective countries at international level and bring nation's glory on their win.
Though not very sure, but I guess the beauties are selected to serve the society and help working for its betterment. After winning the contests, when asked, many of them showcase their goals like taking steps to alleviate poverty, to donate in charity, etc. But no one seems to fulfill them