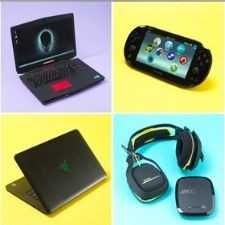 Gadget Geeks
Discuss all electronic gadgets - ask questions, doubts, troubleshooting tips et al. to fellow gadget geeks.
627 Members
Join this group to post and comment.
tgeltaayehxnx - Samsung Galaxy SIII Teaser Coming Soon!
tgeltaayehxnx - is the mysterious keyword Samsung's people have thrown at us through their official twitter channel. What is it? Well the tweet reads "Destination: tgeltaayehxnx". A little inspection reveals that the website "
tgeltaayehxnx.com
" is actually the website where Samsung Galaxy S3 will be launched. The website currently shows a countdown timer and at the time of writing this posts; it shows we are just 14 hours and 31 minutes away from 'A Whole New Universe'. Obviously Smausng is teasing us about the Samsung Galaxy S3 smart-phone, the next one in the Samsung's most popular smartphone series, 'Galaxy'.
We already know that Samsung won't launch the phone until the event planned on May 3 at London. So what's this countdown about? Well, our best guess is that Samsung will launch their first promo/teaser video through the website, like it did with the Galaxy SII phone.
The tech world is going abuzz about the hardware and software specs the next Galaxy phone will have.
Keep an eye on the website and post the teaser here as soon as it's made available on the site. Can't wait to see what Samsung plans to offer this time.
I just cant wait to see whats gonna happen when that count down gets over!!! 😀 😀
That's the first teaser video 😁