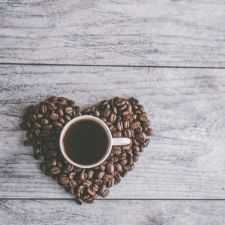 Coffee Room
Discuss anything here - everything that you wish to discuss with fellow engineers.
12933 Members
Join this group to post and comment.
Techkriti 2013 at IIT Kanpur - 14-17 March [Event Details]
IIT Kanpur's popular Annual Festival 'TechKriti 2013' is coming again between 14th to 17th March 2013 with a bang. The word Techkriti coined as a combination of words - Technical and Kriti (Creation) lives over years and stands up to it with the celebration of Technology, Entrepreneurship and Ideas. IIT Kanpur's various departments organize this megaevent every year with great enthusiasm and undying engineering spirit.

Among the multiple competitions to be conducted this year - the prominent categories are: RoboGames, Business, Electronics Circuit Design Competition, Online Events, Design, TakeOff, Presentation, Software Corner and Miscellaneous.
We will take you into the details of every event under these categories in coming replies.
Apart from that, there will be talks by Indian Innovators who caused the change with their vision, perseverance and ideas and Guest Lectures by the hand picked eminent personalities (including world's greatest scientists, technologists, mathematicians, physicists, engineers, economists, astronauts and businessmen) from all over the world.

Like always, Workshops at Techkriti will cover various interesting fields like - robotics, IT, electronics, aero modelling, astronomy, marketing or management and consultancy. And to glorify and add to the entertainment quotient, TechKriti brings to you a plethora of shows from the biggest names of the entertainment industry from around the world.

Lastly there is a eFactor to TechKriti with a section dedicated entirely to entrepreneurship, where students, venture capitalists and young entrepreneurs come on a single platform.

More details to follow up. Stay Tuned!
So taking details of one competition at a time, first on the list is 'Robogames' -

1. Wild Soccer - Killer Edge: In this Each Team has to come up with 4 bots (+2 reserve, not mandatory) (only 1 wired bot is allowed). Each bot can be manually controlled and bots will play as a team on the arena simultaneously fighting with the bots of the opposite team. The team with the most number of goals wins.

2. Transformers -
This one wants you to design two robust manual robots capable of gripping, passing and pushing wooden cubes at various heights, which can perform with accuracy for long durations.

3. Tic-Tac-Toe Championship -
Design and build an autonomous robot that can play Tick-tack-toe match against manual operator using an overhead camera. This problem statement has to be solved by completely autonomous robots using Image Processing using a SINGLE overhead camera ONLY.

4. International Robot's Got Talent -
It does not restrict your creativity to a pre-defined problem statement; you are given an endless direction for innovation!
Under Electronic Circuit Design Competition, we have the following events -

1. Electromania Snake Game.

Create your own snake game. Now is your chance to recreate the magic, but with your own creative twists and turns: with your own algorithms and source code.

2. ECDC
This online simulation competition is a three round competition where problem statements will be posted on the site and students are required to build a virtual simulation file of the above and send it to us. If we find your solution elegant and correct, you'll move on to the next level where you set yourself higher for a tougher challenge.

3. Annontrix
It will comprise of two levels:
The initial level involves theoretical problem statements requiring sample/pseudo code solutions.
Next level is the on spot circuit designing challenge: no hassles, less time commitment and promises an enthralling fun learning experience.

4. FPGA
Find your way through Field Programmable Gate Arrays, beat the odds with your intelligent code, and prove your edge over the rest of the world.
Under Take-Off category, there are four events namely -

1. Sky Sparks
Design and make a wireless remote controlled aircraft. The aircraft should be capable of performing a given set of maneuvers and landing.

2. Hoverush
Design a hovercraft which can race on challenging tracks and take the wind out of other hover-bots on racing tracks and leaving other bots behind.

3. Eagle
Models that reflect the dynamics of flying which show your zest to unravel the mysteries in field of aviation. On this platform you have full freedom to design even the wackiest aero model, with the condition that it solves its purpose.

4. Impulse
Put in all your brain cells to come up with an innovative water propelled rocket which attempts to defy the laws of gravity and remain airborne for maximum duration. This will test the endurance of the rocket.
Next, aim for the bull's eye and use all your knowledge of projectile motion in launching a water rocket destined to land in a given arena. This will put to test the specific range of the rocket.
Under the Online Events section there are three main events this year -

IOPC, the annual International Online Programming Contest of IIT Kanpur, organized by the Techkriti team. It is a prestigious programming contest where each coder whacks his brain to code solutions to the given problems.

In the Crypto event, you have to open the link and dwell deep within the Ecstasy of Ciphered World.
Compete with the cleverest minds in the country to claim yourself to be the best cryptic code breaker of Techkriti'13. Cherish the moments of glory after being crowned as the next Sherlock Homes.

With Stocksim event, Techkriti '13 brings a chance for you to learn and experiment with stock trading. Just sit in your rooms, analyse stocks, manage your portfolio, make huge profits and finally create a winning strategy to grab the prizes.