Home

>

Apps

>

Groups

>
TataSky Users Will Get Access To More Interactive Services Each Month
Question asked by Ankita Katdare in #Coffee Room on Oct 22, 2015
To keep all the couch potatoes hooked to their television sets and letting them do more with their existing set top box connection than just watch daily soaps and movies, Tata Sky is gearing up its section of Interactive Services. The DTH operator is planning to launch about 16 channels that will offer services that users can interact with aka give inputs, see results etc. by March 2016. This move from TataSky comes as a result of the shift in the kind of audience that the operator is experiencing and even the demographics. For instance, the new audience is 40% from the cities, while 60% is from other areas. The company believes that such interactive channels will offer very relevant services to its viewers and thus people get to do more than just watch TV programs.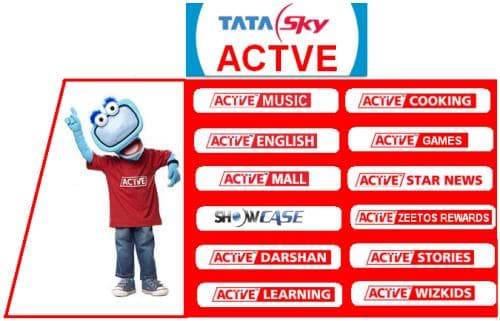 ​
Existing TataSky users might already know about the various ACTVE channels offered by the direct-to-home service. There are services that let you learn English, listen to music or stories, play games, learn cooking and for kid learning.
Another such service that got recently added is called TataSky's Actve Fitness, that lets users enter the details about their lifestyle and get suggestions on the improvements that he or she can make.
TataSky recently invested Rs. 800 crores to upgrade its existing MPEG2 format to MPEG4. By enhancing the compressing technology it has been using, TataSky could introduce 80 new channels since May 2015.
The operator has more than 10 million subscribers and it is growing rapidly in the non-urban areas. 4K resolution TV programs are the new HD. They are exactly where HD was 5 years back. Even then it is notable the company has grown from 20,000 customers to a few millions with its 50 HD channels. 4K content is the future and the prices of 4K television sets are coming down.
What are your thoughts about the introduction of several more interactive services on your TataSky operated TV? Share with us in comments below.
Posted in:
#Coffee Room