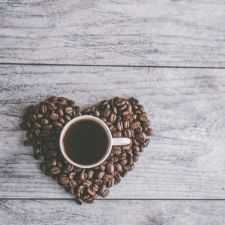 Coffee Room
Discuss anything here - everything that you wish to discuss with fellow engineers.
12829 Members
Join this group to post and comment.
Target Shooting.
Hi Guys..

I was wondering if anybody is interested in Target Shooting using FireArms.😁

well my hobby is Target Shooting, i take part in Precision shooting and tactical shooting which use Handguns and Rifles.

Anybody with similar interests .. pls share your experiences.
Well, if I could get my hands on some type of hand guns then I'd love to try it out! But living in the middle east getting a proper licened handgun is not easy or cheap.

If you want to talk about First Person SHooter games this im into it! Though, I have felt some guns in my life, but never shot one in a range. Looking forward to it when I visit US or India.
hi intruder,
what is meant by target shooting,help me
jayaprakash

hi intruder,
what is meant by target shooting,help me
Intruder is the best person to comment on Target shooting (Intruder, please do 😀 ). But to satisfy your curiosity, here comes a quicky from me -
Target shooting involves shooting at a target using a gun. The target will be located at some distance from the shooter. The target will be divided into various rings ( the center being the 'bull's eye' ). You will be awarded points according to the ring which your target hits. The ring closes to the bull's eye (center) has around 8 points (not sure) and the outermost ring has 1 point (please correct me if I'm wrong)
Its similar to the dart game which I'm sure you must have played. That's all I know about target shooting 😁
-The Big K-
Thank you Big K,
Good piece of infromation from you and it is the game played in video games i think so if not correct me .