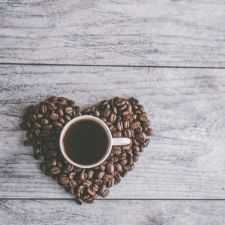 Coffee Room
Discuss anything here - everything that you wish to discuss with fellow engineers.
12793 Members
Join this group to post and comment.
Take Activated charcoal everyday
Activated charcoal is used to treat poisonings, reduce intestinal gas lower cholesterol levels, prevent hangover, and treat bile flow problems during pregnancy.
What do you guys think about taking activated charcoal everyday?
No clue what it is. Maybe you could tell us more?
I ask, i have Bloating and intestinal gas problem, so i wanna know that should i take activated charcoal everyday? and recommended dosage for that..
Definitely not a technical discussion. Moving to cafe. Perhaps asking doctor instead of engineer would be a better option 😀
Activated charcoal has been hyped a lot. It is just carbon with a huge internal surface area, which can adsorb many times its apparent volume of certain chemicals. Its amin use is in removing some kind of ingested poisons. Many poisons are not removed by activated charcoal. Enzyme tablets like Unienzyme contain activated charcoal. Its claimed use for controlling gas has proved unverifiable.
I am underweight and was prescribed unienzyme, which I have been taking for years now, unfortunately with no effect.
Here is some info from Mayo Clinic: (very limited use)
Charcoal, Activated (Oral Route) Description and Brand Names - Mayo Clinic
I will give one instance of personal experience working with this, though 65 years back. My grandfather was an inveterate experimentalist. I was his 12 year old assistant. He decided make some special tooth powder. Rice husk has more than 40% silica. By controlled combustion he got fine silica powder from rice husk (from his farm). He added activated charcoal powder, clove oil and menthol. I was the guineapig to try it first. It was great in fact. He bottled it. The next day it was again my turn to use it.
It was totally flat No clove smell, no menthol either.
We found that the activated charcoal had completely adsorbed the two essential oils leaving no trace behind.
It seems unlikely to remove alcohol or fats.