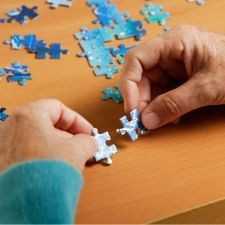 Brainy Puzzles
Puzzle Solvers: Interesting brainy puzzles shared by fellow puzzlers
382 Members
Join this group to post and comment.
Sunday Quiz [October 2nd] Results Announced + Fun Statistics!
Hola folks!
CrazyEngineers organised the 'Sunday Quiz Contest' on 2nd October with the theme:
All things engineerin
g. It was a quick quiz with just 5 questions. We enjoyed organising the quiz as much as you must've enjoyed taking it. We are hoping to make it a regular weekend thing! (YEAH, awesome, right?).
A number of people requested us to share the correct answers to the quiz. So here goes:
Sunday Quiz (2nd October) Correct Answers - Read Here
We also have some fun statistics to share with you all!
1. There were a total of
509 quiz takers
from among the registered members of CrazyEngineers IO.
2.
Fun Facts
36 members scored big 0 😲
160 members answered just 1 question right
130 members answered only 2 questions right
108 members answered 3 questions right
61 members answered 4 questions right
.. and just 14 members got answers ALL RIGHT! 👍
3.
Other Stats:


​
Here are the names of the 14 members who got correct answers for all 5 questions -
Yash Bardhan Singh
Aditya Khandelwal
Ameya Sonkusale
Akshay Shelke
Amit Kumar Jha
Akshay Shelke
SUBHANKAR MAITI
vishnu vardhan reddy
Akshay Parab
Rahul
Murali krishna Gangineni
Ramprakash A
Sourabh Dattatray Deoghare
Abhishek Galande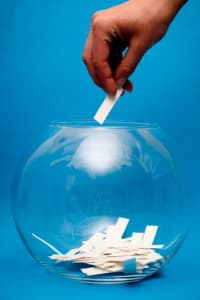 ​
We put a bowl of chits with the names of all the 14 members and in the lucky draw, we got the winner as -
Aditya Khandelwal
Congratulations, Aditya!
You have won -
Sony MDR-ZX110 A Wired Headphones
A CrazyEngineers T-Shirt of your choice ( Round Neck OR Pro ) from IO Store:

Store | Store for engineers
​
We will be in touch with you over email.
------------------------------------
ONE MORE THING -
We know you love to win; and we are on a quest to make every engineer a winner in their respective fields. That's the reason we've created CrazyEngineers IO.
If you are not a member of CrazyEngineers IO, click ->
Sign-up today

!
​
Thanks a lot!
I am so glad to know that I won 😁

🎉
Thanks CrazyEngineers for the lovely prize.