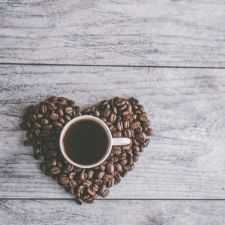 Coffee Room
Discuss anything here - everything that you wish to discuss with fellow engineers.
12933 Members
Join this group to post and comment.
.Sucks domain becoming LIVE soon!
Very soon, we can have .Sucks extension name to be chosen, for those who wants to! And very soon, we could hear about domain names
www.<>.sucks
run by some customers who are frustrated with product services.
Recently, I have heard, someone from India has given his SUV to Municipality to collect garbage. He was having some issues with his SUV and the company has not meet the expectation of the customer in-spite of following up multiple times!
Heard from history, some Maharaja from Kashmir, I guess, has given his lavish 4 wheeler for the same purpose following his insult when he was in tour to England. (Correct me, If my data is wrong).
These two examples are just showing of one face of a situation when these so called brands do not meet the expectations in-spite of charging hell a lot.
In India, we do face similar type of issue where we are a valuable customer of some brands and we need to constantly follow up to make our things happen. Similar can go with Government office. Now, think of a situation when these company's name are in those URL where a customer has purchased a .Sucks domain.
The only solid thing I can imagine is the profit, these domain selling companies will make in next few years when this extension become LIVE!
This can be quite an alarming situation for those brands because - It costs years to make good repo but it only take fraction of seconds to destroy that. Imagine an impact when I want to buy some brand and I go to the sucks domain hosted by someone who log their issues related to that and I do change my decision not to buy it. I have also read, the price of these domains would be much higher than the normal ones - At least for first few days!
Let me hear your views, if any!
I doubt that domain will live forever. ICANN is already being asked by several brands to take down the domain because a ton of get-rich-quick spammers will be abusing the domain to create bad name for brands.
Yeah. True! But pre-registrations has been started.
Yes, I agree, it would hurt the brands but for the time being, it could be a win-win situations for the seller. They can ask the brands register for the extension giving a particular date. I don't know! But, I guess!