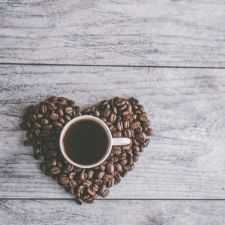 Coffee Room
Discuss anything here - everything that you wish to discuss with fellow engineers.
12894 Members
Join this group to post and comment.
Steel beams hold this countertop?
I have built an outdoor kitchen and trying to figure out if these beams will be sufice enough


these are 10' 9" beams with 7' 9" floating
2x2 14guage tubular stainless steel


a 24" wide 3cm granite top is planned sit on this

each side will have supporting 2x4 bases

from what i could find, granite is 18lb/sqft
with this are being approx 16sqft
weight is assumed to be then 288lbs ?

From what i could find only a 2x2 16guage has a beam load of 513 lbs
What extra load will come on the counter? If that is within another 250 lbs for the entire length of 7'9" and no additional dynamic load (like people climbing on top) this should perhaps work as the beam ends are supported 1'9" each side.
How are the beam ends anchored?
Currently they are just sitting on 2x4... we were going to anchor them in with lag screws unless a better way?

There should be no additional load on this countertop and it would just be for eating and entertaining.... no one should ever sit on this top
btw the right side beam is only sitting on 3" of support , the left side has almost 32"
If there is a sag in the middle of the beams the granite slab may see a bending force acing on the middle. Being brittle it can crack. Grouting with a rtp silicone or epoxy between the granite and the beams will even out stresses.
I am sure structural engineers on this site may come up with a better analysis.