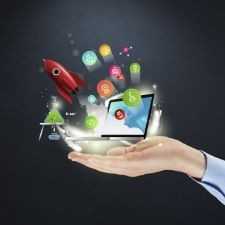 Startups & Business
Global Startup Community: Entrepreneurship is hard - Let's help each other succeed in business.
534 Members
Join this group to post and comment.
Startup Incubators List in India
Let us make a list of all the startup incubators in India.
Feel free to add name, location details and any other relevant information about them.
I am giving it a start -
1. IIM Ahmedabad (CIIE)
CIIE stands for Centre for Innovation Incubation and Entrepreneurship.
It's official website:
https://www.ciieindia.org/
2. IIM Lucknow
(ABHIYAN)
Abhiyan is the entrepreneurship cell of IIM Lucknow
It's official website:
https://abhiyaniiml.com/
In fact there are several incubators. Looking at the trend, almost every engineering college & MBA institute is opening up an incubator. But not all of them are effective. Here are few more -

In Bangalore,
we have
entrepreneurship cells in various engg colleges like
Rashtreeya Vidyalaya college of engineering
MS Ramaiah Institute of engineering.
i am alumni of RVCE and i have seen the e-cell started somewhere in 2007 i think. they are good in arranging lot of seminars and workshops related micro engineering and micro business analysis.
btw... PESIT in bangalore has a startup inside its campus itself.. run by alumni and stuff,.....
Are all of these active incubators? What I see is that almost every college in the corner has a startup incubator still waiting to get their entrepreneur.