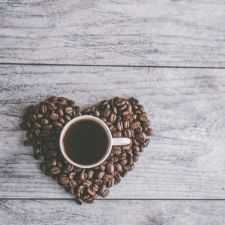 Coffee Room
Discuss anything here - everything that you wish to discuss with fellow engineers.
12890 Members
Join this group to post and comment.
soul of the universe
hello friends i am abhidha a student of electronics and communication engineering and i am intensely intrested in astronomy and space science and wish to become a space research scientist.I have a basic idea of what space science is all about and i am in a process of understanding and building the concept of time and universe which i have named as 'THE SOUL OF THE UNIVERSE'.I strongly want to dedicate whole of my life to astronomy as this is how ill be working in pursuit of my dream since childhood and my destiny.
thankyou.
Welcome to CE, Abhidha 😀 We're happy to have you with us. We look forward to knowing more about 'The Soul Of The Universe'. I'm sure it's going to be interesting topic here on CE.
Welcome.
May be you can do a masters at the Indian Institute of Space Science and Technology, Trivandrum in pursuit of the Soul of the Universe.
https://www.iist.ac.in/master-level
thankyou,sir 😀 for such a warm welcome.'THE SOUL OF THE UNIVERSE' consists of observation of the nature of the universe which on every level requires an energy source or a dense core for example a biological cell consists of a nucleas in which the genetic code resides, an atom in which electrons revolve around its nucleas ,a solar system in which planets are revolving around its star and an immense and a huge cluster of stars moving around a super massive blackhole,beyond this level scientists still research about the rest of the universe and about the details of all the systems mentioned above as we all know that what we have come to know about our universe till date is hardly five percent of all of it.
the basic aim of 'THE SOUL OF THE UNIVERSE' is to pave a road that will understand and explore the mysteries of a thread that connects all these systems through their energy sources or cores to THE BIG BANG(which still gives proofs of its existence long long time before even quarks existed in form of CMBR (cosmic microwave background radiation)and other forms in which cold and cosmic radiation still exists like an old mother of all ).
please send me further suggestions and knowledge pertaining to the subject to make it more easier to understand for all of us 😀.
The universe can be considered to be a just hydrogen filled space with a density of just one hydrogen atom/cubic km of space. The ancient sounds of the Big Bang are still reverberating. The frequency is so small that the scientists had to speed it up by some ten trillion times to bring it to a frequency that humans can hear. Quite thrilling.
You can listen to the sounds of the Big Bang from the recordings in this report from the University of Virginia:
https://www.astro.virginia.edu/~dmw8f/sounds/cdromfiles/index.php
yes sir this was really sooo thrilling.thankyou very much for your guidance and support that comes from your deep sence and dedication towards the knowledge and understanding of the subject.I will keep on updating my further understanding and more ideas about "THE SOUL OF THE UNIVERSE".
thankyou 😀
the biggest news from CERN that they found a boson that might be the HIGGS BOSON and claims that its properties have a strong resemblance with the GOD PARTICLE and as a layman said that they have found it after 60 years 0f research.
now with this big thrilling news for the standard model that had its formulaes and books about the GOD PARTICLE gives me some new ideas and confidence to reveal that what 'the soul of the world' was hesitating to state.according to the standard model the HIGGS BOSON has been considered as a particle that is 125 times the mass of proton and gives mass to every other particle thus making itself the god particle.if the further experiments by CERN on the found boson prove it to be what have we been looking for then it will cirtainly help me to describe the core of the concept of 'the soul of the world' which is based upon few terms one of which is the zero spin of the higgs boson and how is this related to the theory of origination of core of my concept GRAVITY and a big question of the eternity.
which one came the first THE HEN OR THE EGG??????????? 👎
as in which one was first originated the boson or the GRAVITY