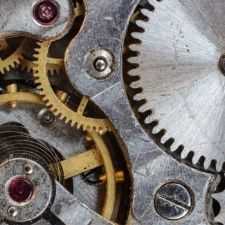 Mechanical
Community of Mechanical Engineers: Get help about everything related to mechanical engineering from fellow mechanical engineers.
803 Members
Join this group to post and comment.
SONY's CP-A2LAPKS Is A Mechanical USB Charger
Sony's introduced a mechanical USB charger that can offer a minute of talk time for every 3 minutes of winding and about a minute of browsing experience for about 5 minutes of winding. The charger is officially called "CP-A2LAPKS" and you can give you full two minutes to memorize the name. The price of the charger is only $100 and it'll be launched in Japan on June 20.
Does that look exciting to you?
More:
https://www.crazyengineers.com/sony-...ger-feeds-your-calories-to-mobile-phone-2161/