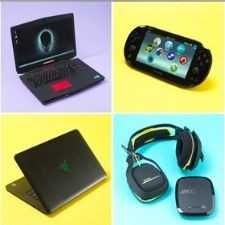 Gadget Geeks
Discuss all electronic gadgets - ask questions, doubts, troubleshooting tips et al. to fellow gadget geeks.
647 Members
Join this group to post and comment.
Sony Xperia S - Android, Dual Core Smartphone Is Sony's Iconic Performer!
The leading boss in technology, Sony has announced its first next generation smartphone. Sony's Xperia S smartphone runs on Android platform with a stunning high resolution display that provides users a true HD experience. It includes a 12 MP camera that takes razor sharp pictures in just 1.5 seconds from standby. Xperia is powered by a 1.5 GHz dual core processor to ensure faster performance of services and applications.
The Xperia S enables offers multiple equipment connectivity. Let it be a TV or a laptop or a tablet, sharing the phone's screen was never so easy. Users can view their favorite content from Sony Entertainment Network by just connecting their Xperia S through HDMI cable to HD TVs or share images wirelessly with the touch of a button. The device is NFC ready and allows users to share contents of the phone with each other. Have a look at the smartphone in this video -
Sony has been the biggest performer in the field of entertainment and quality so far. Sony's Xperia S enables users to access the huge Sony Entertainment Network and users can find many reasons to keep themselves busy with the phone. Sony's Music Unlimited offers over 12 million of music downloads from all major studios. Xperia S is also PlayStation certified which guarantees high performance gaming experience and access to the PlayStation store as well.
The device signifies Sony's new design approach called as Iconic Identity and it will be replicated through Xperia NXT series ahead. The transparent bottom of the device makes it iconic while providing illumination effects and integrates the antenna components. The user interface is retouched to match the minimalistic design of the device.
Xperia S will be available overseas to consumers in the first quarter 2012 packed with Android 2.3 (Gingerbread) and soon will be upgraded to Android version 4 (Ice Cream Sandwich) during the second quarter. So it's time to keep our fingers crossed waiting for this awesome smartphone.
Source:
Sony
 | Image Source:
SlashGear