Home

>

Apps

>

Groups

>
Solarin Super Secure Android Smartphone From Sirin Labs Costs Rs. 11Lakh Rupees
Question asked by Satya Swaroop Dash in #Gadgets on Jun 2, 2016
If you use a smartphone chances are you do not list privacy on the top of your priorities because every other app wants to access your location information, camera and sensors. If you are very paranoid about your privacy and you belong to the 1% of the wealthy, then you have a new smartphone to own. An Israel based start-up called Sirin Labs has unveiled their first smartphone called the Solarin that costs a whopping £9,500 or $16,666 including taxes which translates to nearly Rs. 11Lakh rupees. Anyone who values sense before money would be wondering why someone will agree to spend the amount it takes to buy an entry level SUV on a smartphone needs to learn more about the features of Solarin.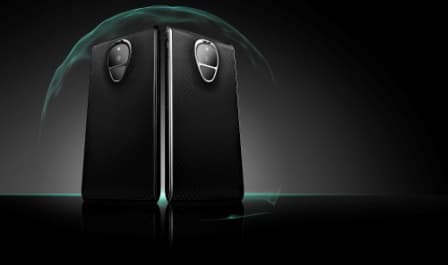 ​
The Solarin unlike the
Tonino Lamborghini 88 Tauri
isn't much of a looker. The Solarin will be sold in Fire Black Carbon Titanium, Fire Black Carbon DLC, Fire Black Carbon Yellow Gold and Crystal White Carbon DLC variants all of which look like beefed up versions of regular smartphones. The Solarin weighs nearly 250 grams which is much heavier than current flagship smartphones. What makes the Solarin stand apart from other smartphones is its pathological concern for privacy of its users. If you carefully observe the images of Solarin you will notice a small switch underneath the camera. Once you flip the switch you turn the Solarin into a super secure smartphone. With help of technology from security firms Zimperium and Koolspan the data on the smartphone is now protected by 256-bit AES encryption, the same technology used by the military to secure their communications. Your calls and text messages are now fully encrypted and can only be accessed by someone on the other end when he/she is using Solarin Friend app which only works on trusted devices. You get a secure concierge service on the smartphone that warns you if you are being the victim of a snooping attack.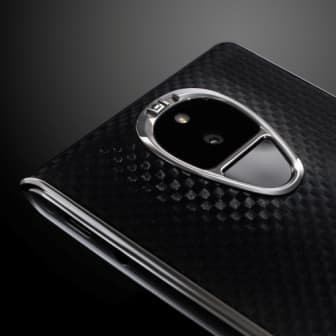 ​
The Solarin smartphone has a 5.5inch IPS LCD panel display WQHD (2560 X 1440 pixels) resolution that is protected by Corning Gorilla Glass 4 and has a pixel density of 538ppi. Underneath the hood, we find a Qualcomm Snapdragon 810 chipset that houses a 64bit 2GHz octa-core CPU, Adreno 430 GPU and 4GB of LPDDR3 RAM. The internal memory of the Solarin stands at 128GB and due to performance and safety concerns the company has opted not to use a microSD card slot. The Solarin surprisingly runs Android 5.1.1 (Lollipop) instead of Marshmallow. The primary rear camera on the Solarin is a huge 24MP one which is complemented by laser auto focus and quad colour multi tone flash. The front 8MP camera also has flash and features a wide angle lens.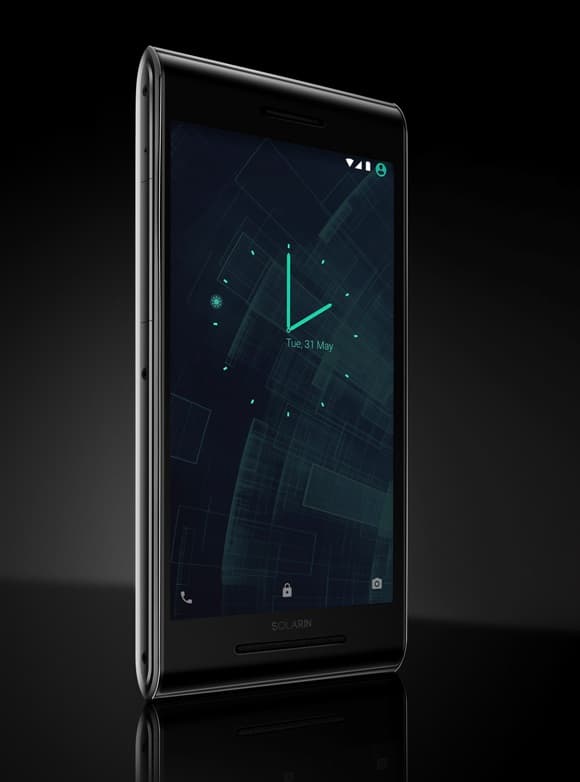 ​
The Solarin features 3 high-fidelity loudspeakers and four surrounding microphones which coupled with company's Clear Conference Audio Zoomin technology makes your calls clearer and louder than ever. The smartphone has all the connectivity options and sensors you expect from a flagship smartphone. The Solarin is powered by a huge 4040mAh battery that last for 2 weeks on standby and offer 31 hours of talk time. Once you run out of juice you can charge it up quickly with the help of Qualcomm Quick Charge 2.0.
The Solarin is meant for the super rich but if you want security in your smartphone you can always get it for cheap with the help of Samsung's Knox platform or BlackBerry's Priv smartphone.
Source:
Sirin Labs [PDF Download]
Posted in:
#Gadgets