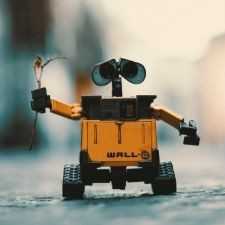 Robotics
Community of Robotics Enthusiasts: Discuss latest robots and questions with fellow robot lovers
607 Members
Join this group to post and comment.
Snake Robot From CMU Climbs Poles & Arms, Creeps Us Out!
Snake Robots from Carnegie Mellon University (CMU) are all set to unleash their locomotion capabilities to climb, crawl or swim to places where a legged robot can't. Creepy as it may seem, these Snakebots have now been trained to climb a pole or an arm without a jerk. Soon a day may come, when we see robotic sharks, rats and cockroaches a thing not to be gasped at.
These modular snakes can make their way through terrain from poles to gaps between walls, networks of pipes, both inside and outside with equal efficiency. The following video demos the team's recent work to develop compliant controllers for these snakebots. Using these controllers the robots adapt its shape automatically to changes in its environment. See the snakebot in action -
Via:
CMU