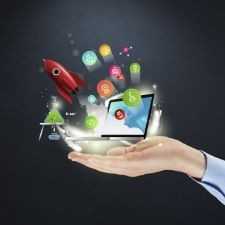 Startups & Business
Global Startup Community: Entrepreneurship is hard - Let's help each other succeed in business.
563 Members
Join this group to post and comment.
Small Talk with Jonathan Boutelle - CTO & CoFounder of SlideShare
I am really amazed at the same time inspired by these people 😀

They can see the minute needs and opportunities .

Nice one Jo and Biggie 😁
Ha ha . There's a lesson we all can learn. Problems exist everywhere - and they bring in million dollar opportunities along with them 😉

We just have to learn to spot them!
Not only spotting them works- we also need to work over them .
Great interview and tips! 😀
Amzing interview....

I have noted down this question and answer in my diary... very inspiring.

CE: The idea of creating SlideShare clicked when you were helping organize an informal tech conference. What was the problem that you thought of solving by developing SlideShare?
Jon: The specific question that 10 people came up and asked me was "How can we add our PowerPoint to the wiki"? It was immediately obvious to me that an embeddable widget similar to a youtube video would be the solution, so I spend several hours googling for such a product. When I came up with nothing, I knew I had discovered an opportunity.

-CB
Excellent interview.

Great going biggie 😀
Grab the opportunity when it's there. 😀

Great interview
Thanks CE

I was already registered with them and loved it.
hey did someone notice that the CEO of SlideShare is an Indian Women.

I am feel proud. 😁
Good interview. Nice to see the opportunity arose out of a problem and was grabbed equally well. I especially felt really nice to read Jonathan pointing the future opportunity in cloud computing. This is really yummy 😀
really nice!!!
I feel it.