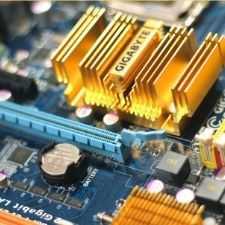 Electronics
Community of Electronics Engineers to discuss all concepts, topics, questions and doubts.
581 Members
Join this group to post and comment.
SiFive Is Setting Silicon Free with Open-Source Chips
Quote:
Moore's Law is dead...just not in the way everyone thinks. Technological advances keep allowing chips to scale, but the economics are another story – particularly for smaller companies that can't afford chips in the volumes that the big chipmakers would like from their customers.
The solution, according to San Francisco-based startup, SiFive, is open-source hardware, specifically an architecture developed by the company's founders called RISC-V (pronounced "risk-five"). Done right SiFive, which was awarded Startup of the Year at the 2016 Creativity in Electronics (ACE) Awards, believes that RISC-V will do for the hardware industry what Linux has done for software.
Endquote
SiFive Is Setting Silicon Free with Open-Source Chips