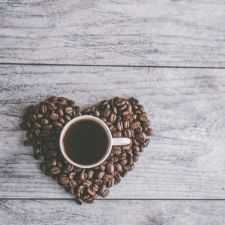 Coffee Room
Discuss anything here - everything that you wish to discuss with fellow engineers.
12920 Members
Join this group to post and comment.
Should we maintain notification history on CrazyEngineers?
We need to determine if we really need to keep the old notifications for each of our member. At present, we maintain all the notifications for all users. But maybe we could clean up old notifications that have been read by the users. 
What do you think would be a good time-frame to delete old, read notifications? Say 3 months? That means, we'll delete all the 'read' notifications that are 3 months old. What say?
Instead of deleting 3 month old I would say delete the 3month old read by users.
@Harshad‍ - That's what I meant. Any notification that has been read by the user will be deleted after 3 months. All 'unread' notifications will be maintained forever (or maybe for 6 months?)
In that case yes I think 6 months good enough !
Yes , I think that works. 3 months and 6 months! If needed can we get back to the user on request at a later point of time. I mean if someone requests all his notifications also we should be able to provide them back.
All that a notification tells is that there is some interaction on an item concerning all members participating in that activity. As soon as a member looks up that notification its purpose is served. In my opinion it can be dumped right then.
Yeah, I think we could go with policy that -
1. Deletes all the 'read' notifications after 3 months.
2. Deletes 'unread' notification after it's 6 month old. 
I guess 3 months is enough time for people who are really active on the site. For others, why will they bother?
Yup, it is best to get rid of them.  After half a year, the old (read/unread) notification has no purpose at all. 
"Read" Notification should be removed after a certain time. However, a user should able to trace the activities of posts. 
@Anoop‍ - I think you are referring to the posts any user has created or replies they've posted, right? 
Though there's no direct link, you could visit the following URL to see all the posts that you've created: 
https://www.crazyengineers.com/threads/by/me
Yes, the history of activities of posting and creating threads.