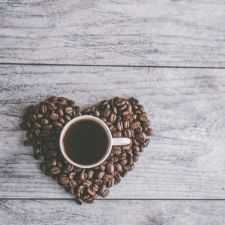 Coffee Room
Discuss anything here - everything that you wish to discuss with fellow engineers.
12920 Members
Join this group to post and comment.
Should programming languages be copyrightable ? Oracle OR Google?
Oracle is suing Google for $1bn damages
for allegedly infringing its copyright in the Java programming of the Android mobile operating system (OS).
Oracle acquired the rights to Java when it acquired Sun Microsystems $7.4 billion in 2010.
​
If successful, Oracle would be able to seek an injunction blocking US sales of Android OS handsets unless Google pays for a licence to use Java.
But Oracle would also likely be required to offer Google a licence to its technology at rates that analysts say should not cripple Android's competitiveness.
Oracle alleges Google's management made the decision to intentionally infringe Oracle's Java-related intellectual property in the Android OS.
Google denies infringing Oracle's patents, saying the Oracle-owned technology it is accused of taking, called application programming interfaces (APIs) is not covered by copyright.
"Computer programming languages are not copyrightable, and neither are Oracle's APIs," Google attorney Robert Van Nest said in a court filing.
SOURCE:
https://www.computerweekly.com/news/2240148547/Oracle-and-Google-set-to-go-to-court-over-Android
What you guys think? Is Oracle right in filing this lawsuit? Should programming languages be copyrightable ? If oracle wins the case it will be an important point for debate in IT world.
I don't know how developing community(specially android app developers) will react to this ?
Whats your say on this friends?
I don't think programming languages should be copyrightable. But I can understand Oracle's point of view. Programming language is a set of instructions that its inventor decides. I'm all game for all copyright-free information sharing.
this becomes difficult. If that is the case - then everyone should start 'invetning' their won langauge to develop their applications??!!!
Copyright-free langauges please!
I think its upon inventor , he/she is going to patent on this or not.

I have read the Oracle vs Google tug war over Android.
There is problem with Oracle, that, saying Java is free open source but the some API, which are "Intellectual property" of oracle, can not be used free or distributed publicly. 😨