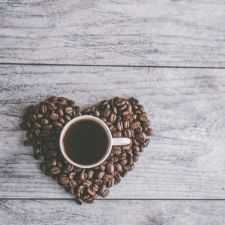 Coffee Room
Discuss anything here - everything that you wish to discuss with fellow engineers.
12916 Members
Join this group to post and comment.
Self Motivation, "A BEAUTIFUL STORY OF A BOY"
There is this boy in a certain school . This boy has a fascination towards soccer and always practised his level best but was never selected for the final team but he never left his practise and hope.

When ever he is there for practise , he was accompanied by his father who used to sit in the same seat till his practice is finished.

The final year came and the final selections for the team is near and the practice is at its peak.

When there are still 4 days left for the selections and match, the boy suddenly stopped coming to the practice and the coach was not informed priorly about it.

The selections day came and the match will be in the afternoon and suddenly the boy appeared from no where before the coach and asked a place for him .

Now the coach said "son, I had better players and you are not here for the practice sessions and how can u expect me to take you in, I cant go against my better judgement and I cannot take you in".

The Boy pleaded like anything and almost is on the feet of his coach begging a place for him. Now the coach never had seen anyone plead like that and said "son, okay I can give you a chance for the first half and you got to prove your abilities and never forget that the reputation of the school is at risk, this is the first time i am going against my better judgement"

The Boy thanked him and got into the finals.

The match started.

The boy played like a house on fire and he converted every ball that came to him into a goal. needless to say, the team won the match for the first time in their history and the boy was awarded the player of the tournament award .

When he came to the coach ,the coach asked him"son where have I went wrong all these days, how am I wrong in my judgement about you all these days , how did you play so well,what motivated you "

The boy replied"sir my father is watching me"

"Where is he watching from , when ever you made a goal I looked for your father and he is no where to be seen" said the coach with a surprised tone .

"Sir, there is one thing that you dont know, my father is blind by birth. he is just here to motivate me . four days back he DIED and for the very first time he is watching me from there" and pointed his finger to the sky with tears in his eyes.

"Thats what motivated me and made me play so well".
Just found this thread while seraching for good threads by CEans here. Really very inspiring story man. Last two lines really made me to cry.:sshhh:

By the way friendster- where are you man?
Good story.

I have read this mail through a forwarded mail , even though good stories are always special .. and reading them anytimes inspires us.

Thanks for sharing this dude.
Someone just shared this story with me via email. It is amazing that people are still finding the inspiration to forward such stories via email. The good part is, if it was shared on Facebook, where few would've read it, but since it is on email, it now feels exclusive.
Ankita Katdare

It would be great if we can continue this discussion forward by writing stories of self-motivation from engineers.
Share a story with us where you were self-motivated - the why, how and when.
It might inspire 100 other lives to do something on their own.
Motivation comes in when there is ambition. If that is absent, one can be selfish and do very much what one wants. There is no accountability. Nothing to prove to anyone. You can just enjoy yourself and get paid (may not be much but enough) for it. Sort of icing on the cake.
Here is the mundane tale told elsewhere on CE:
https://www.crazyengineers.com/threa...-career-at-the-start-of-it.74431/#post-313103