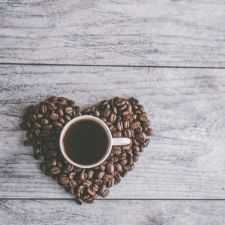 Coffee Room
Discuss anything here - everything that you wish to discuss with fellow engineers.
12795 Members
Join this group to post and comment.
Seeking an industrial training desperately
hi my dear friends, i am mainak bhattacharya studying

ece @ BENGAL INSTITUTE OF TECHNOLOGY.i have just

completed my second year & i am now seeking an

industrial training on software.

can anyone please arrange or guide me through the

process.

thanks

yours faithfully

mainak



Re: sekking an industrial training desperately

Mainak,

Welcome to CE. Would you mind providing detailed information about the project?

What process are you talking about?

-The Big K-
ps: Moving the thread to CE - General Help
Hay Mainak, are you talking about the process to apply for an engineering industrial training? It varies from university to the next.

Check if you have some sort of Engineering Industrial Training programme co-ordinator in your faculty. He/She should provide you with a form in which you need to fill then submit. You also need to prepare and make copies of your academic transcripts (Resumes, Exam results from uni, high school etc).

Also, you need to find a few companies in which you are interested in. Ideally, they should be software related companies.. unfortunately, Im not to familiar with the ones in India 😛 In my uni here in Malaysia, you need to shortlist at least 5 and fill them in another form. Submit that to a EIT coordinator as well.

Once they have returned your forms, you'd have to submit all of them (including your certificates) to each company you are interested in either by hand or mail. If a company replies showing their interest, you sign some sorta acceptance letter and notify them of your decision. Inform your EIT coordinator and he/she would guide you for the rest of the process.

Thats the summary of it.. of course, the way the industrial training process is done in BIT may differ, so it is highly IMPORTANT you check with your faculty!
thanx a lot for ur valueable suggestions. i wld look after it for sure.

thanx again.
No problem mainak, glad to help! Best of luck