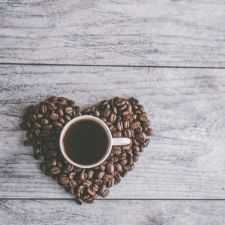 Coffee Room
Discuss anything here - everything that you wish to discuss with fellow engineers.
12758 Members
Join this group to post and comment.
SCJP and its ( job-market ) value
We know that SCJP provides a golden opportunity to learn java. I wanted to know what is job-market value of this certification? Does this certification helps when applying for internships?
I suppose you are fresher ... then doing SCJP is, you are certified that you know JAVA well enough.This helps you to better and very good undersanding of JAVA and it offcourse provide waitage to your CV. But be aware to face tough java queation and very basic too basic question , interviewer expecting you to answer like a bullet.
Well, with certifications, the expectations from the interviewers would certainly go up. It'd add weight to your resume but make sure that you should know 'Java' well. The best way to learn Java would be to try and work on real-life project on your own. SCJP would simply confirm that you know Java.
Thanks to both of you.
It is quite obvious that any company would expect much more from a certified person. Its just that I want to learn the concept of OOPS and for this purpose JAVA seems quite suitable because it a pure Object-Oriented Programming Language rather that going in for a hybrid language such as C++. People have told me that while doing C++, most of the people tend to go through the C-Language Approach i.e the Procedural Approach and hence not using OOPS concepts completely ( even at all ). SCJP is just a motivation to learn it sincerely and seriously.
See, first learn OOP concept it will seems boring but after you get most of it star studing java. You will see a pattern that with studing of 2-3 pages you will eager to do some programming stuffs.If you seriously going for SCJP and learn java , you should go for it.
What I maintained above that some people just solve/read SCJP dumps and able to pass exam but without concept.

PS: Java is not pure object oriented language and C++ too.😀
Find out, why??
Someone just asked about this question through the CrazyEngineers Fan page on Facebook. (Not sure why it is difficult to log-in here and ask)

Anyway, I have pointed to this discussion. I believe having a certification will definitely tick the right boxes with recruitment agencies and HR and thus make it easier to get an interview.
I haven't heard of anyone getting an immediate pay raise or promotion just from becoming SCJP qualified.

Therefore, the scenario is different for freshers and the ones with some experience in development.