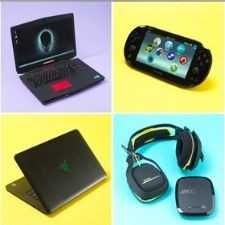 Gadget Geeks
Discuss all electronic gadgets - ask questions, doubts, troubleshooting tips et al. to fellow gadget geeks.
645 Members
Join this group to post and comment.
Samsung's NAND Storage Is The Fastest, Mass Production Begun
Samsung Electronics has a huge array of smart phones and tablets, and this latest addition of hardware is sure to improve the speed and performance of these devices. The company has started manufacturing the Embedded Multimedia Card (eMMC) Pro Class 1500. This embedded memory provides speeds like never before, claims Samsung. It can provide sequential read speeds of 140 MB/s and write speeds  up to 50 MB/s. As compared to previous eMMCs it works four times faster because it can conduct random read and writes of up to 3500/1500 inputs and outputs per second (IOPS).
This eMMC is the supposed to be the only one compliant to JEDEC e-MMC v4.5 specifications, which has high standards for performance and efficiency. Available in 3 memory capacities of 16, 32 and 64 GB, these new eMMCs will be made in two, four and eight die stacks. The highest one with size 64GB containing eight die stacks is just 1.2 millimeters thick and weighs only 0.6 grams, this makes sure that it is compact enough to be capable to bit fit in mobile devices that are getting thinner and thinner every day.  This new product can enhance the capability of the device by improving performance of applications like high graphics games and HD and 3D video recording.
Source:
Neowin
Image Via:
Samsung Electronics Blog