Home

>

Apps

>

Groups

>
Samsung SMART TV goes big in South Korea!
Question asked by Neeraj Sharma in #Gadgets on Jul 5, 2012
Ever heard of a television that can fill quarter of an average room? Samsung came with a mind blowing release of a 75-inch Samsung SMART TV ES9000 in South Korea. It comprises of all the features of a SMART TV including gesture interaction. The image below is enough to demonstrate this gem of a production.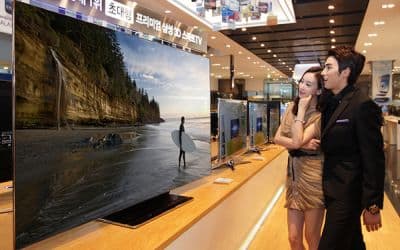 ​
With big size comes a big price tag. The 75-inch Samsung SMART TV ES9000 is only released in South Korea now and is priced at $17,427. Given such a huge size, won't it make the TV a tough thing to operate? What do you guys think?
Posted in:
#Gadgets
That almost looks surreal. The thin bezel is just amazing! I saw another photo of this TV somewhere else and found that the app screen looks awful. Samsung really needs to have new UIs for their Smart TVs.

But, $17,000 for a 75inch 😲 That would burn pockets. I was just imagining watching HD movies on this one, I think one would never leave the comfort of the sofa if one buys this for the living room. 😘
This is the app screen and it does look awful..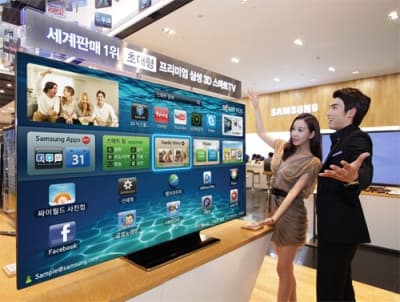 Nick_Sharma

This is the app screen and it does look awful..


Yes. Thats the one. They could do so much better when the competition is getting so fierce.
It's freaking giant with price tag.... 😨
I wonder one can have best projector theater at this price....
I think this is supposed to be more of a luxury gadget than one of regular use.